Can Women Under 70 Wear Berets?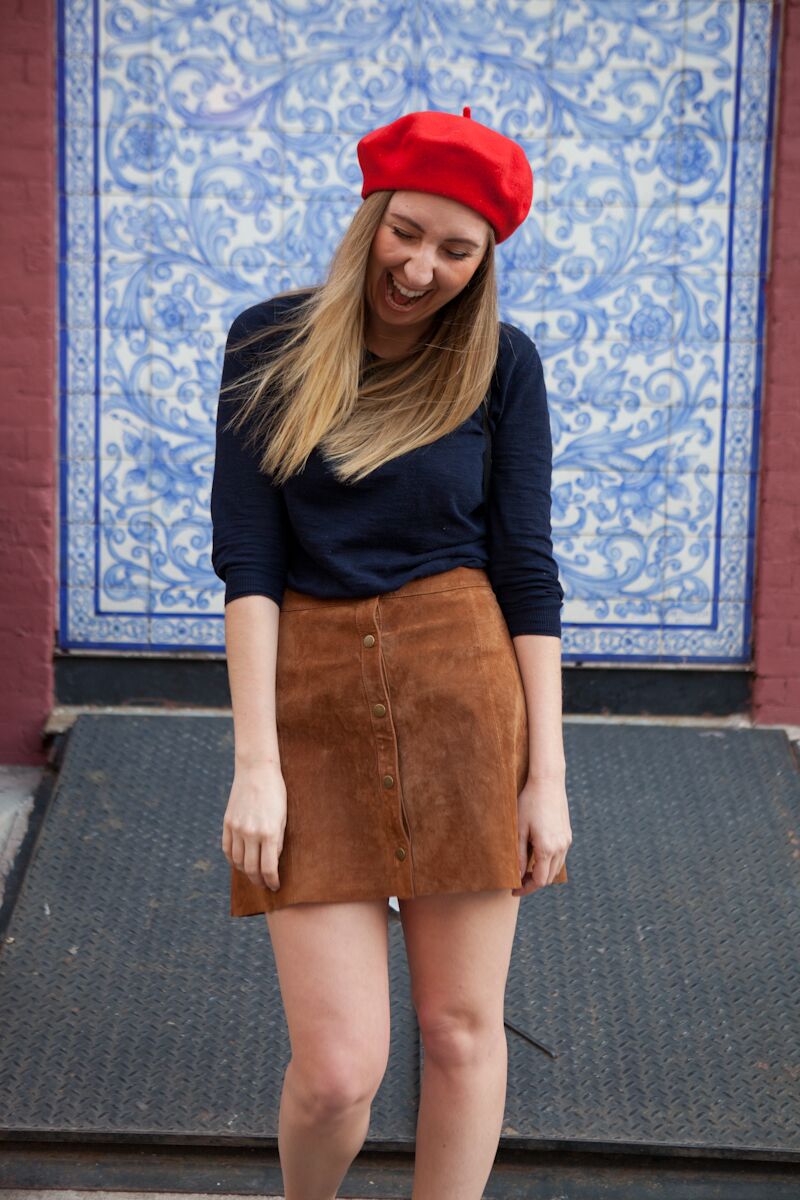 When I think of berets, the first thing that comes to mind is my mom. While there are soooooo many other connotations – beatniks, Rerun from "What's Happenin'", the men helped fight crime on the subways in the 80s…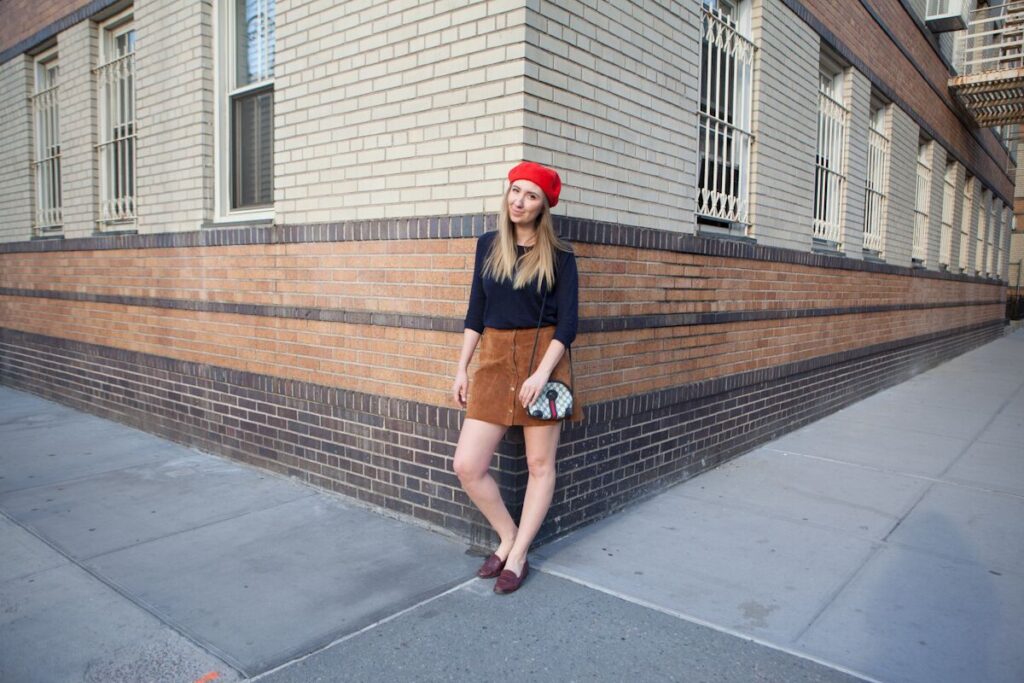 I think of my mom first because a black beret and a red lip was totally her thing in the mid-90's. Growing up in the least alternative, white, Republican suburb of Park Ridge, IL, most people's parents were the typical cookie cutter human with no style.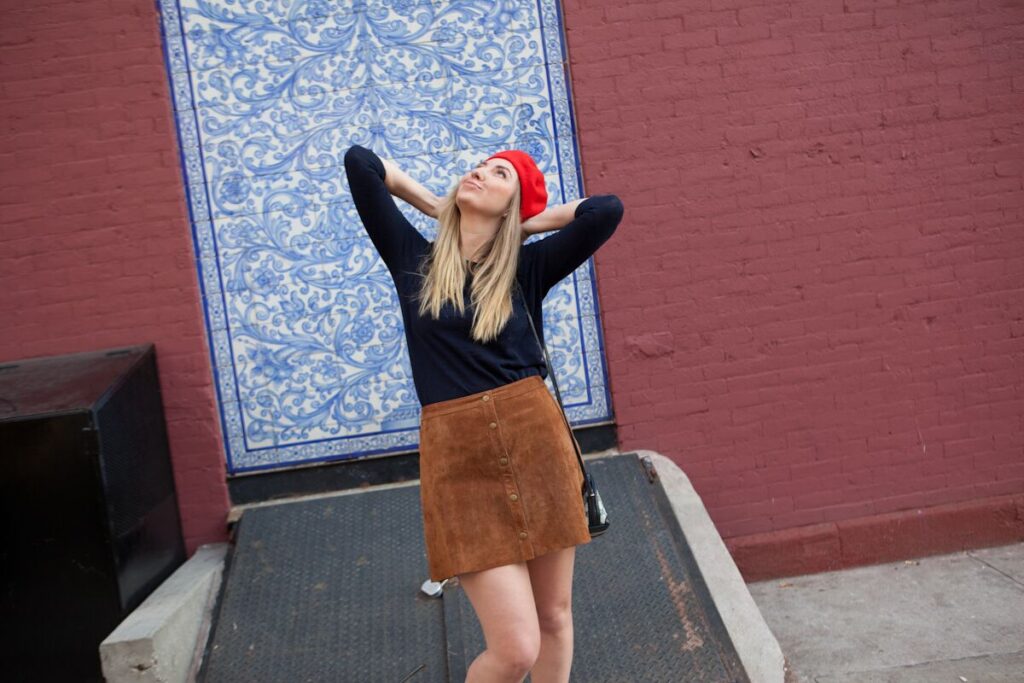 At the time, I didn't appreciate my mom's uniqueness. My friends ribbed on me for it. Looking back she wasn't that weird. She just didn't give a shit. I love that about her. She still gives zero fucks to this day.
Thanks for the inspiration, Mom.
*WHAT I'M WEARING:
Beret: Penelope's – Chicago
Sweater: J. Crew
Suede Button Front Skirt: Forever 21
Loafers: Vintage
*SHOP MY OUTFIT:
***
 Rebekah Schott Photography