Making Racket In the West Village with Goorin Bros.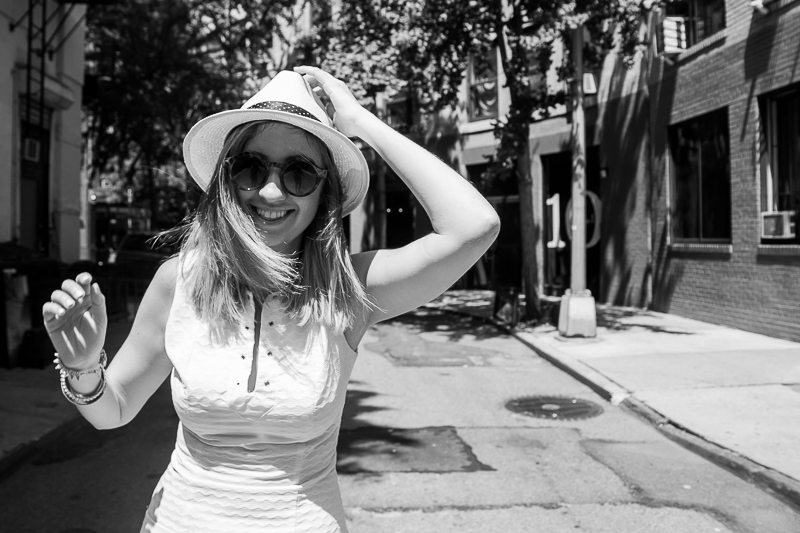 For as long as I can remember I've wanted to pick up tennis. The all-white-everything preppy outfits and country club lifestyle have a little something to do with it. But, alas, I've never gone through with it. Until now.
I finallllly bought my first racket. Next up, my first of many little skirts. The courts along the West Side Highway are calling my name!
Coincidentally, my friends at Goorin Bros. in the West Village just dropped a tennis-inspired "Queen of the Court" collection for summer and asked me to informally "model" (don't worry, I'm using model loosely here) the wares around our hood. That means it's fate, right?
I took them up on their offer and made sure to bring along my favorite vintage circa 60's Court Couture white mini-dress to pair them with.
Take a peek at the Goorin Bros. website for more from the collection: http://www.goorin.com.