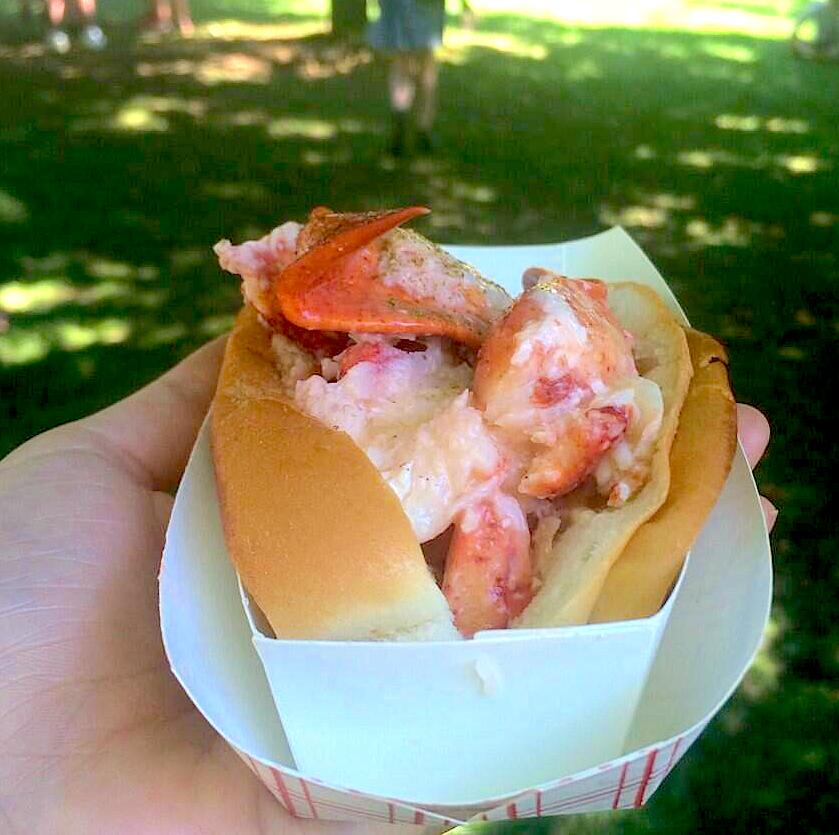 You guys, this is hard for me to admit… I've been cheating. It's just that my beloved – the Vienna Beef hot dog in an S. Rosen poppy seed bun topped with just one dill pickle spear – is only available to me in Chicago. And, now that I'm a New York City woman, my tastes have become a little more…diverse. Vienna Beef will always be my true love but now we can only get down (with a side of Paradise Pup loaded fries – cause I'm freaky like that)Â when I'm back home every few months
A woman has her needs!
The new apple of my eye is the lobster roll. For YEARRRRRRS, I've talked shit about mayo. My first sentence may have even been, "I FUCKING HATE MAYONNAISE." At the dawn of age 32, I've loosened up my buttons on the subject. You're not going to catch me buying it or even slathering it on random pieces of bread. On a lobster roll, though, I am all about it. This sensual east coast delicacy starts with a toasted buttery roll. Inside, it's packed with creamy, melts in your mouth chunks of the crustacean. I just can't get enough. Â On the side, you'll find a salty batch of french fries.
I can't lie. Sometimes the chemistry isn't always there. You'll get a shitty lobster roll with the most decadent hand-cut potatoes you'll ever see. Or, worse – the perfect roll with…shoestrings. UGH. I'm still looking for my perfect match but I've found some contenders around the city. A trip to Maine is in the works, bet I'll find him there.
Pair this seafood sandwich with a glass of Allagash White brew or a more fruit-forward rose and, honey, I promise your mouth will have multiple orgas…trips to the lobster shack.
BEST LOBSTER ROLLS IN NYC
Ed's Lobster Bar |Â 222 Lafayette St, New York, NY 10012 | SoHo
Luke's | 93 E 7th St, New York, NY 10009 |Â East Village
Jeffrey's Grocery | 172 Waverly Pl, New York, NY 10014 |Â West Village
Pearl Oyster Bar | 18 Cornelia St, New York, NY 10014 |Â West Village
The Mermaid Inn | 568 Amsterdam Ave, New York, NY 10024 |Â Upper West Side