No-Sweat Summer Job Interview Essentials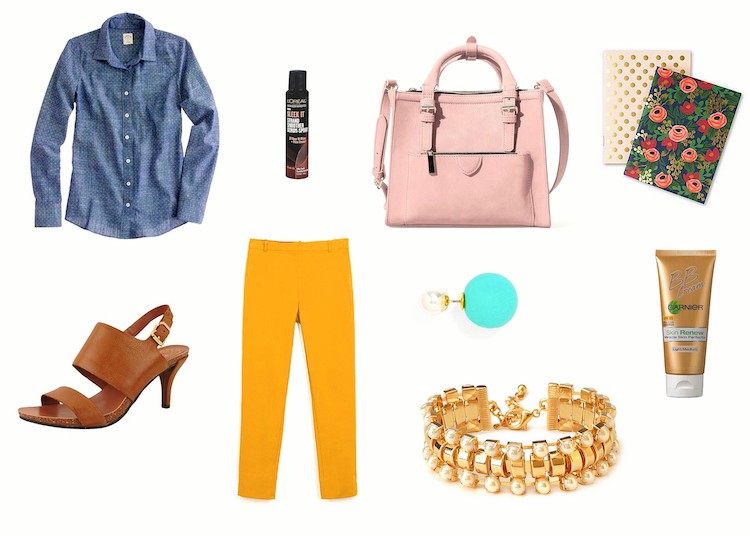 Maybe you've just graduated from college and you're looking for your first "real job" in the city, or, like me, trying to find a new opportunity with a cool company — either way, it's hot (and extremely humid in New York City) so you'll definitely want to find a summer job interview outfit that is as professional as it is sweat-proof.
Unlike career building in other seasons, the summer job interview search is tough because you are never sure whether or not you can wear your hair up, sport an open-toe, or what kind of makeup to wear so you don't look like a sad clown. The key here is to pair it all down. Throw all the shit they taught you in college out the window. There aren't any rules anymore. It's 2014. The most important thing you can wear is confidence, after that, a really good BB Cream. Basically stop trying so hard and you'll be surprised at the results.
My go-to's in every day life are skinny jeans and chambray shirts. Whatever yours are, learn to translate that into a professional look that makes you feel the most YOU. Also, accessories are where it's at. They don't have to be expensive but you should try to pick ones that loo like they are. Zara is a miracle worker in this department.
What YOU outfit did you wear to land your dream job this summer?
Polka-dot chambray shirt, $17.99, Croft & barrow ®; Advanced Hairstyle Sleek It Strand-Smoother Serum, $6.79, L'Oreal; Mini City Bag With Zip Details, $79.90, Zara; Rosa Pocket Notebooks, Set of 2, $12, Rifle Paper Co.; BB Cream Skin Renew Miracle Skin Perfector, $12.99, Garnier; Sweet Faux Pearl Bracelet, $7.80, Forever 21;  PEARL BUBBLEGUM 360 STUDS, $xx, Bauble Bar; Legging-Style Trousers With Zipper, $69.90, Zara; Oxley, $97.95, Vince Camuto