What to Wear on a Day Hike

When we walked Bear Mountain State Park, a 5,205-acre state park located on the west side of the Hudson River, in the fall most people were dressed in their workout clothes. That is a good baseline for planning what to wear on a day hike not too far outside of the city but there are a few necessary additions when spending a day on a mountain vs. at the gym.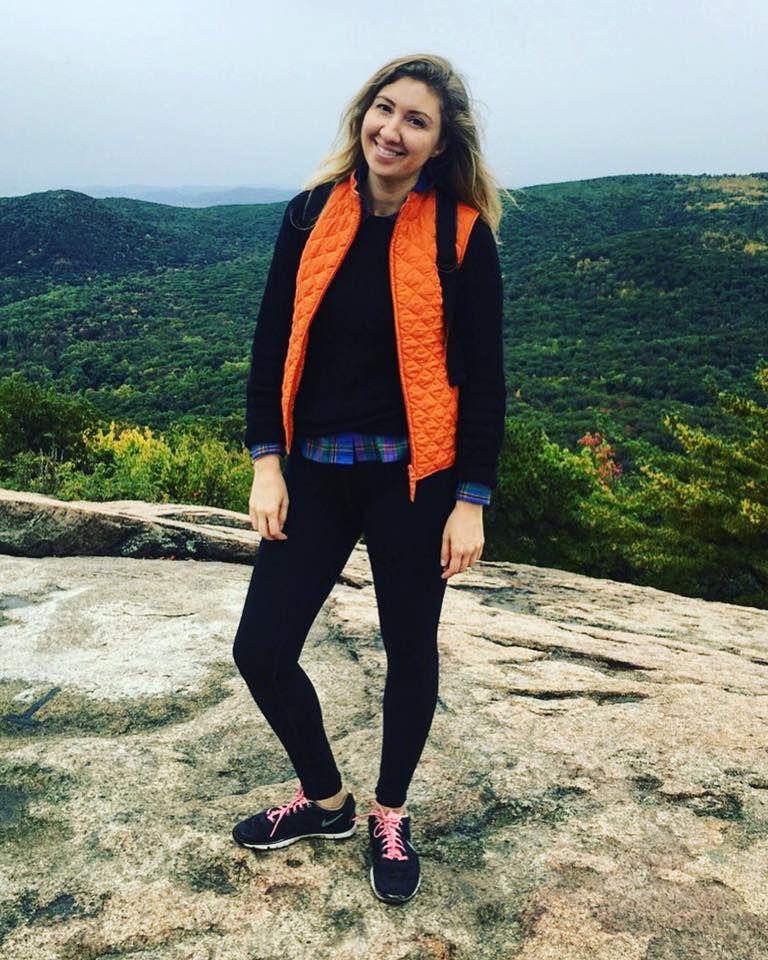 What to Wear Hiking:
Comfortable yet sturdy pants: If you wear yoga pants, remember branches can shred them if they are too thin.
Various jackets: A fleece works great in the fall. If you think it may get cold later, bring a stashable Uniqlo jacket with a polyester fill. Prepare for rain with a light waterproof layer.
A hat and sunnies:  Protect your head and eyes from the sun.
Sturdy shoes: You don't have to have leather boots, but your footwear should provide support, protection from rocks and roots, and traction on wet and dry surfaces.
Breathable undies: These materials move sweat off skin and dry fast, so they're ideal for next-to-skin layers such as tanks, sports bras, and socks.
BROOKS BROTHERS CASHMERE CABLE CREWNECK SWEATER//
RVCA JIG 5 PLAID FLANNEL BUTTON-DOWN SHIRT//
GAPFIT 'GFAST' HIGH RISE LEGGINGS//
Nike FREE TR 6 MESH AND NEOPRENE SNEAKERS//
URBAN OUTFITTERS CANVAS ARMY BACKPACK