GLAD YOU COULD MAKE IT
The MidWasteland, launched in 2007, is a lifestyle website I created to share what's currently inspiring me – the good, the bad, and the ugly. That means everything from blush to Beyonce, lobster rolls to LOLs, and, of course, my epic dating adventures (Thank you, Tinder!). What started as one of the first street style blogs to hit the web has since become a daily destination for culture + style devotees, be they in the Midwest or state of mind.
YOU KNOW WHAT THE MIDWEST IS…
Young and restless? You're in the right place. Midwasteland girls are eternally youthful. Free spirited yet never hesitate to make a list. Works out twice a week because…pizza. Has a bod that won't quit but it's their wit and charm that proceed them. Don't know the meaning of overdressed but relish their collections of well-worn jeans and vintage t-shirts. If you see them wearing red lipstick (or another one of their signature bold shades), just know that she's on a mission. In a relationship with Margaritas but open to the possibilities.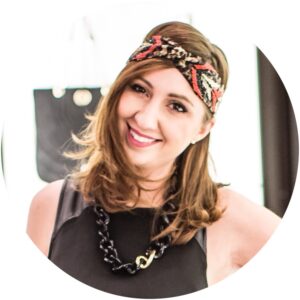 HEY, LADY!
I'm Monica Dimperio, a lifelong fashion follower and the founder/editor behind this blog. I feature all of my experiences in the city that never sleeps – which, more often than not, involves food and music. It's all in hopes I find the perfect bowl of ramen, get stuck in an elevator with Jimmy Fallon, and snag a boyfriend that looks like Eric Decker. Is that too much to ask?! At the very least, I hope you enjoy reading The MidWasteland as much as I love living it.
Q + A
Currently: West Village, NYC • Hometown: Chicago, IL • Day Job: Social Media Director at Nike Communications • Night Job: Advisor/Public Relations for SF-based dating app startup @Suitr_Dating • Astrological Sign: Leo • Listening to: "Drunk in Love" on repeat. • Favorite Color: Hermes Orange • Favorite Fashion Designers: Alber Elbaz and Alexander Wang • Personal Style: All the classics – stripes, denim, and half a closet full of LBDs – accented with eccentric accessories. I like my turbands to do all the talking • Dream Date: JFK Jr. • BFF: My tuxedo cat, Simon • Favorite Emoji: A tie between the wink with a tongue hanging out and crystal ball • Drink of Choice: Espellon Tequila on the rocks with four limes • Style Icons: Kurt Cobain and Bridget Bardot • When I grow up, I want to be: Gwyneth Paltrow • Fitness Obsessions: Equinox (is Life) + Barre, Pilates, and Yoga.
• • •
FOLLOW ME//Twitter • Facebook • Instagram • Pinterest
• • •