Indie Sleaze: The Y2K Hipster Club Aesthetic Returns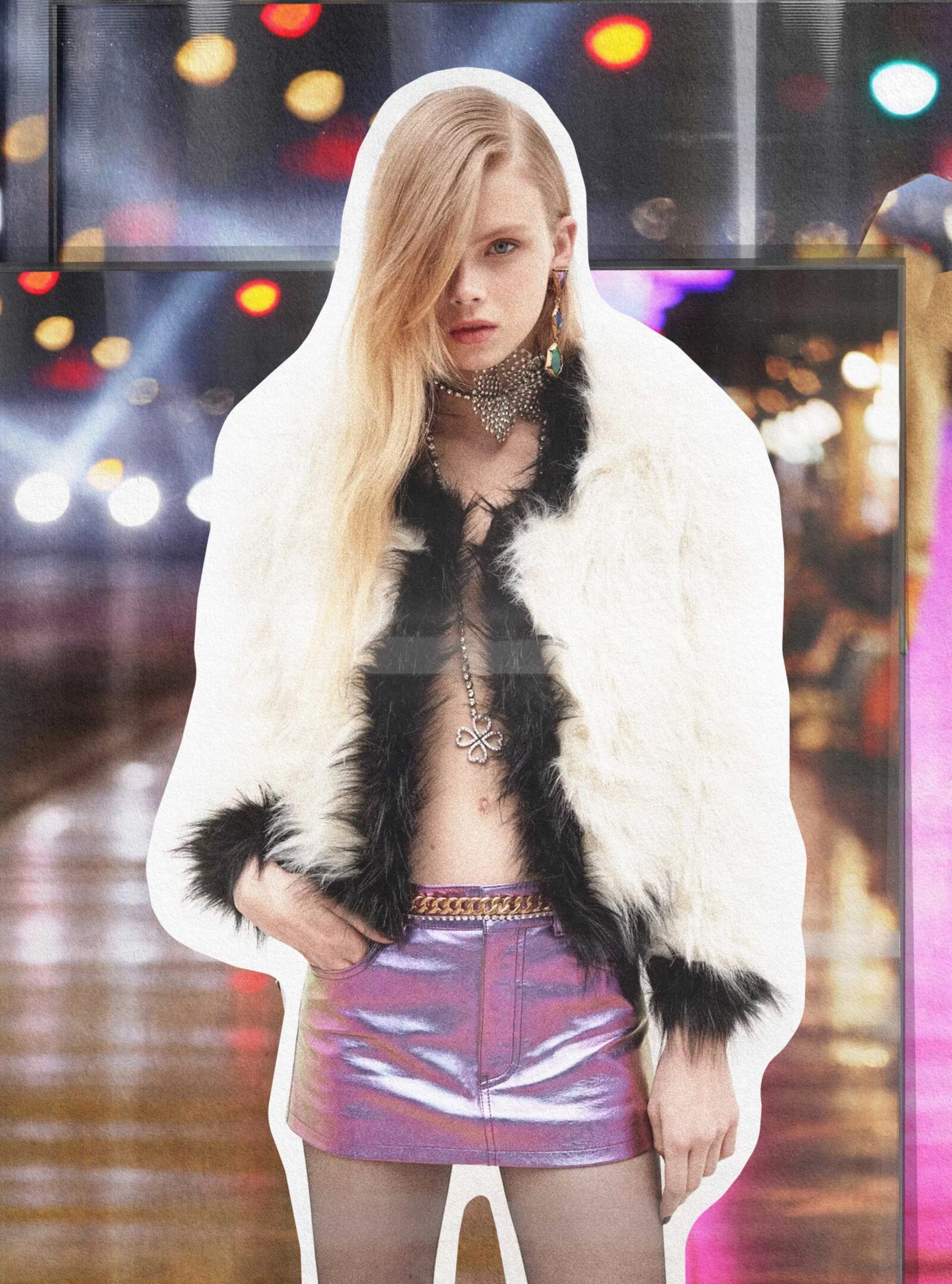 Once upon a time, rent was much cheaper, leggings were shinier and parties were happening every night of the week. To the pandemic-weary, this might sound like a fairy-tale fever dream, but it wasn't long ago that indie sleaze reigned over Los Angeles, London and New York in all its messy, hedonistic glory. Jeffrey Campbell platform heels, American Apparel disco pants, a graphic tee and a $5 ticket were all you'd need for the hottest basement party or bloghouse gig that you heard about on Myspace or Facebook.
An unholy amalgamation of '80s extravagance and '90s grunge, Gen Z are reinterpreting the look of the mid-aughts for the modern wardrobe. It's easy to see the appeal, especially for those who spent part of their teens and twenties in lockdown. A desire for carefree partying and nostalgia for an era before smartphones are contributing factors, as is the trend's scope for experimentation and imperfection.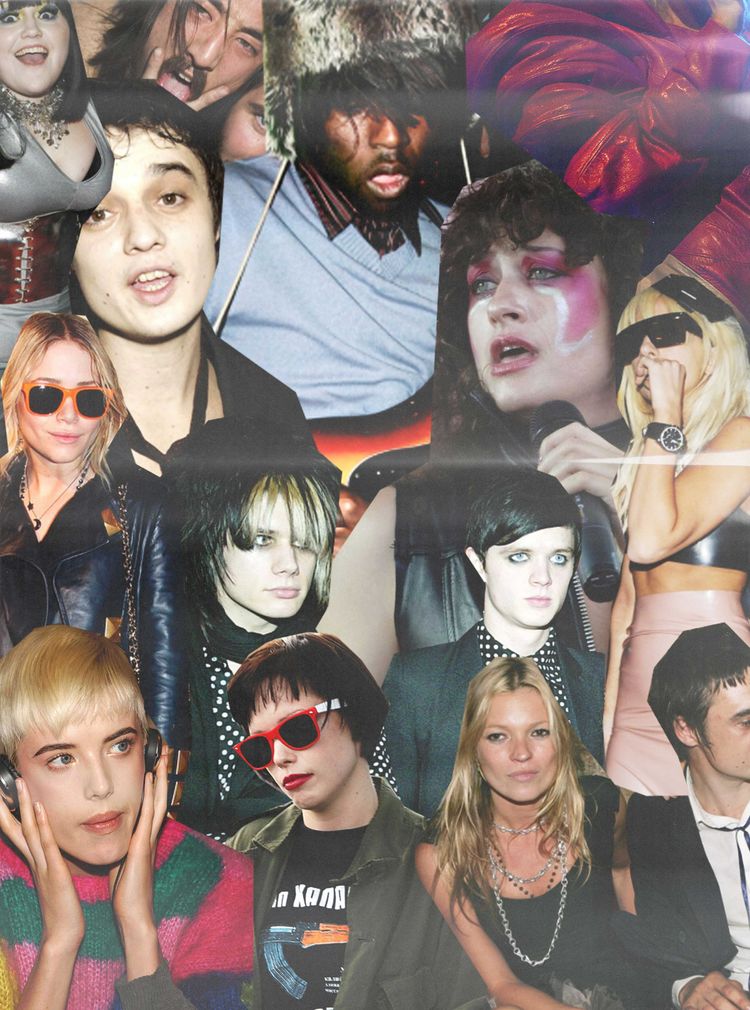 "Right now, we're oversaturated with the obsessive choreographed perfection of the internet,†says LA-based writer and DJ BJ Panda Bear, who experienced indie sleaze the first time round. "[The aesthetic is] about being unfiltered, young, reckless, imperfect.†The haphazard thrown-togetherness of it—think clashing neon, glitter and smudged mascara—is an antidote to the polished curation that has dominated Instagram feeds until the trend's recent revival.
When the movement first came around, the phrase "indie sleaze†didn't exist. It was just being in your 20s in the mid-'00s. The term was coined by TikTok trend forecaster Mandy Lee who predicted the comeback and has since been popularized by archival Instagram account @indiesleaze which showcases the scene's global reach.
In LA, there was Steve Aoki, The Cobra Snake, Lady Gaga and American Apparel. New York had The Knitting Factory, Brooklyn warehouse parties, electroclash and Mary-Kate Olsen. In London, Pete Doherty was dating Kate Moss, Shoreditch was the place to go out, and Alexa Chung, Agyness Deyn and Dev Hynes were indie royalty. Musically, it was equally diverse. Electroclash and bloghouse fixtures like Crystal Castles, Justice, Peaches and Simian Mobile Disco combined synth-pop, electropop, Italo-disco and techno while bands like The Libertines, Gossip and The Horrors helped define the second wave of indie rock. Thus, the PBR-drinking, Marlboro-smoking, V-neck wearing hipster was born.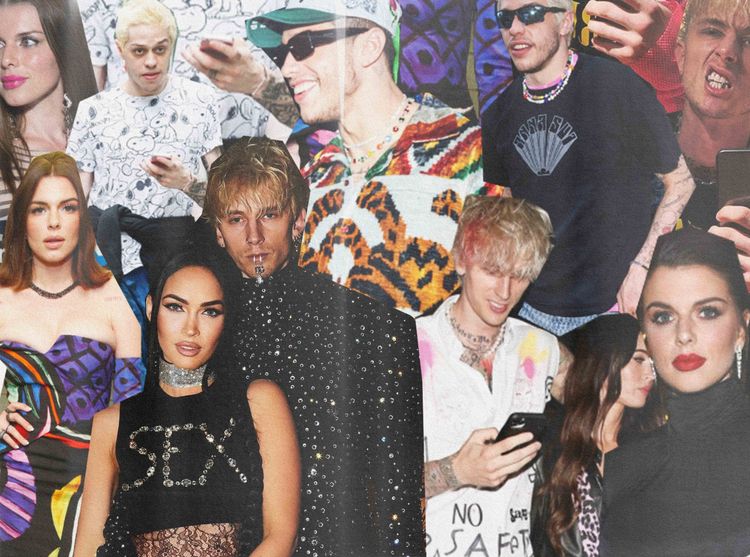 While predicting the next trend has become a trend itself on TikTok, the indie sleaze revival is perfectly poised to tap into both millennial and Gen Z nostalgia. Then, as now, the aesthetic kicked back against the put-together glam of Y2K. In Lee's TikTok, which as of publication has over 1,000,000 views, she says that there's an "obscene amount of evidence†for the indie sleaze resurgence, citing Megan Fox's Instagram captions, the new vogue of wired headphones and music mashups. Not to mention the disheveled, tattoo-covered "bad boy†hipster energy of tabloid regulars Machine Gun Kelly and Pete Davidson or the shameless scenester-ness of NYC nightlife personality-cum-actress Julia Fox.
"Indie sleaze is nostalgic for older millennials and brand new for young Gen Z, so it's kind of a win-win trend,†says trend forecaster Katie Ramsingh. "Gen Z can easily scour blogs from that era, so references are easier to get hold of, and outfits are easier to recreate. When millennials were documenting outfits online in the '00s, they didn't realize they were leaving a digital how-to guide for future teens to recreate their looks.â€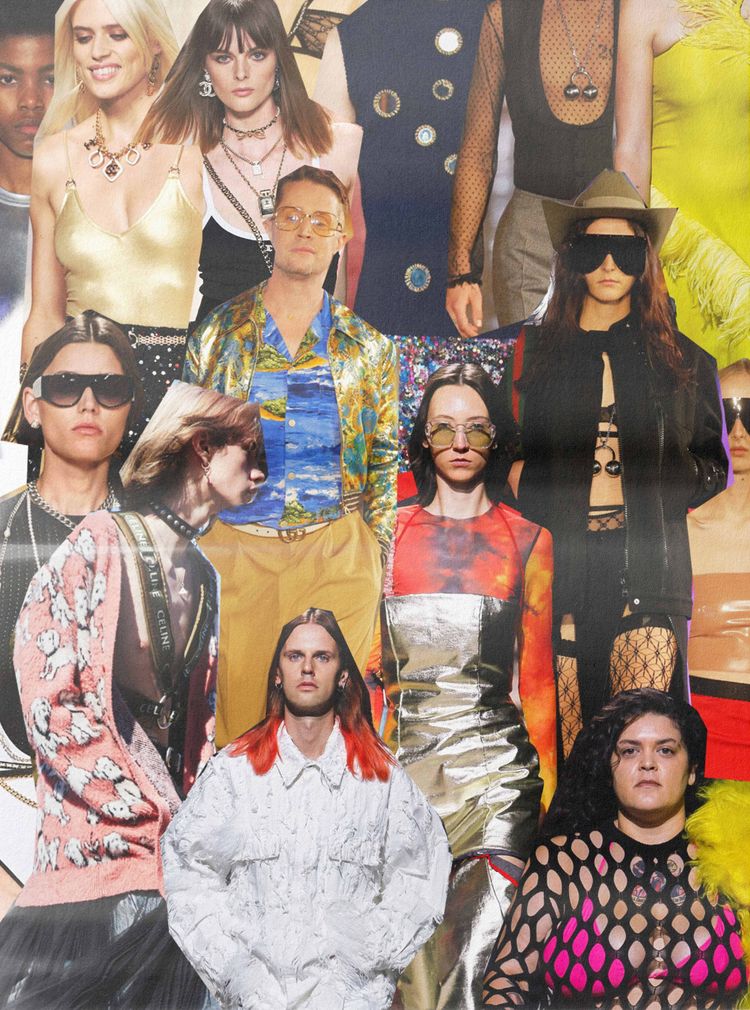 Designers are taking note too. JW Anderson's Fall 2022 menswear offering incorporated bursts of neon, graphic prints, polo shirts and silver spandex catsuits and leggings à la American Apparel. Chanel's Spring 2022 models were sent out in piled-on jewelry, metallic gold bodysuits, three-quarter leggings and eclectic minis. At Gucci Spring 2022, models, including OG party monster Macaulay Culkin, wore fluorescent leggings, thigh-high socks and satin jackets with OTT shades. Marques'Almeida Spring 2022 celebrated the young creatives from their community in a cacophony of clashing hues and animal prints, bleached denim and layered fishnet dresses. Youth culture devotee Hedi Slimane presented disheveled knit cardigans, skinny ties and even skinnier denim in his seasonal collections for Saint Laurent and Celine.
While designers love to play with indie sleaze motifs on the runway, the real subculture was much, well, sleazier. "Seeing someone perfectly done up with an impeccable designer outfit would have been jarring,†notes photographer Ron Poznansky, aka Ron Snake, whose LA party pics from the era feature regularly on @indiesleaze. "Everyone had uncombed hair, unblended makeup and eyeliner smeared all over their faces.â€
Beyond documenting the era, photos served a different purpose the first time around. "The photo was scarcer back then,†says BJ Panda Bear. "You would have to wait for a party photographer to post and it would take days to see the results.†It was the last era before everyone had a smartphone with a camera which rendered personal expression freer and less self-conscious. "The moments captured looked really present, like blissful chaos, somehow less filtered and slick than party photos today,†echoes electroclash DJ and producer Louisahhh.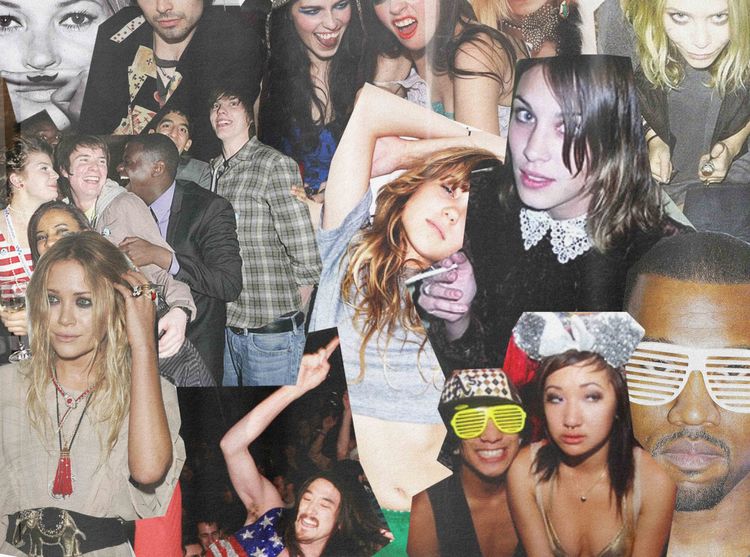 Indie sleaze is the perfect example of nostalgia and how we imagine a fictional past as more innocent and carefree. In reality, this wasn't the case. "People really celebrated being messy and f*cked up and that was a little scary,†says Louisahhh. "I think there was a certain level of performative debauchery. Now it feels like it's more widely acceptable and encouraged to be mindful or abstinent when it comes to drinking.â€
Despite the revival's online origins, it speaks to a desire for face-to-face connection and messy post-pandemic partying before the pressures of social media. We're yearning for a time when TikTok was just a Kesha song—and yet indie sleaze is the ultimate TikTok trend. Its mishmashed DIY essence is perfect for a generation who scroll through new trends daily, experimenting with what they love in pursuit of finding an elusive personal style.
"There was a creative element there,†says Zak, editor of Dance Policy. "If you look at pictures of The Horrors when they just started out, their look is such a weird mixture of punk, goth and early '00s aesthetics. What really separates indie sleaze from other fashion trends is its willingness to own the tackiness in this oddly ironic tightrope between fashionable and godawful.â€
Like the Y2K and pop-punk trends that came before, embarrassing outfit choices were made. The '00s have always been a much maligned era in fashion, but if there's one life lesson to take away from indie sleaze, it's a credo of not taking yourself too seriously. Why not have a spontaneous night out on a Tuesday? Or leave the house with messy hair? Or wear three clashing colors at once? Put on your Jeffrey Campbell dancing shoes and let's celebrate the return of sweaty imperfection.