A Long Weekend in Denver, the Brooklyn of the Mountains Pt. 1 – Wear, Stay and Eat + Drink

Three hours from New York City by plane, the Rocky Mountain town of Denver is emerging as an alternative to popular hipster travel destinations like Austin, Portland, and Nashville. Just like the others, you should expect an abundance of beards, PBR, and flannel. What makes this locale unique though is its fresh air, epic views of the mountains, and proximity to some of the best ski/snowboarding destinations in the country. Oh, yes, and legal weed.
After a long weekend in Denver, I have some recs that will help you get the most out of your pilgrimage to "the west" and, more importantly, hit up some of the best shopping, dining, and activities during your short stint.
– – –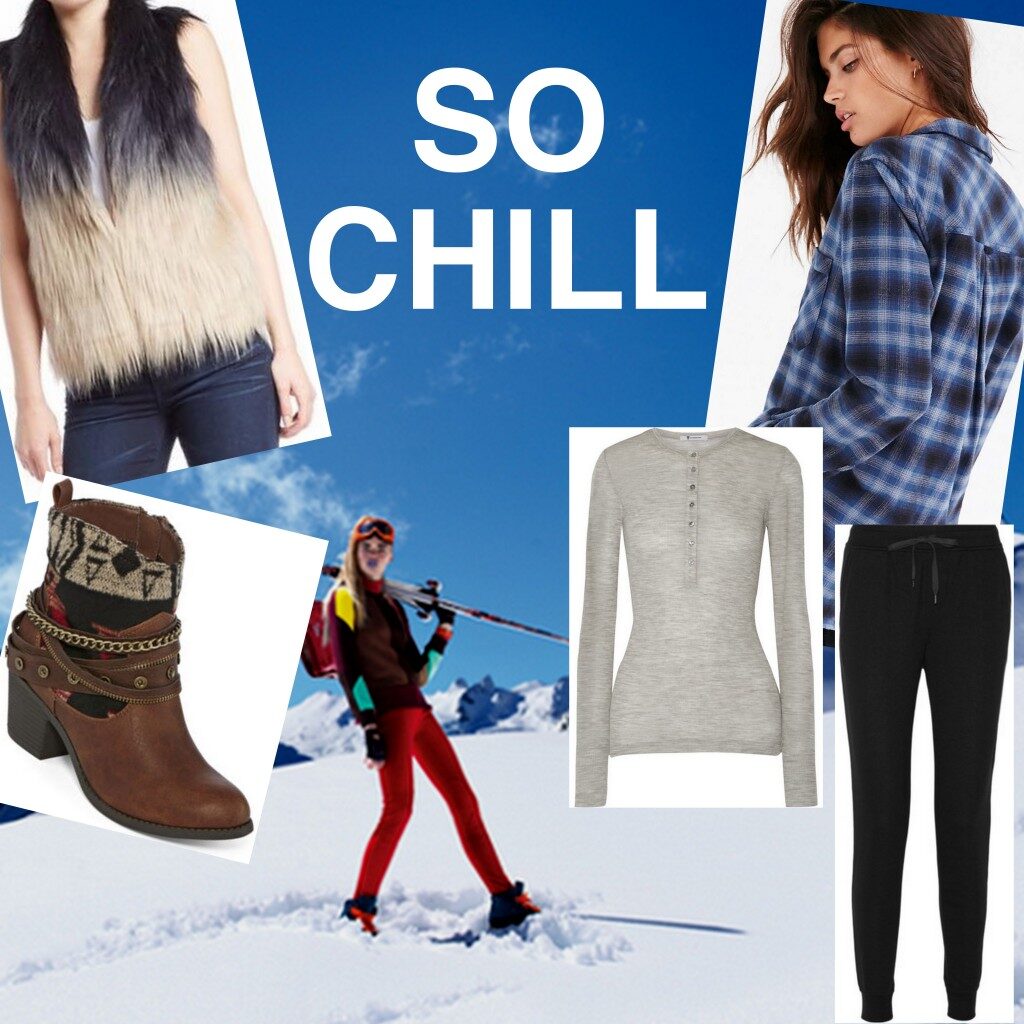 Wear//
When packing a bag for the mountains, you'll want to include plenty of layering pieces. Don't worry about "night on the town†looks. This is the time to break out all the flannel in your closet. Think "What Would Paula Bunyon Do?"
YOUR CHECKLIST
Base layer |  Long Sleeve Henley Shirt, Short Sleeve T-Shirt
Second layer | Denim Shirt, Plaid Flannel
Third layer – optional  | Fur Vest
Bottoms | Â Boyfriend Jeans, Black Leggings
Feet | Marled Socks, Booties

CLOTHES MAKE THE MOUNTAIN WOMAN

Relevant Goods | Â 250 Broadway #100a, Denver, CO 80203

Like a cozy cabin in the woods with a well-edited selection of feminine-tomboy essentials,  Relevant Goods has what every hippieish-hipster-in-heels needs. Think midi dresses (some marled, just like the socks you packed), sexy lace undergarments, ladylike blouses, and dainty gold accessories. Basically, all things to help you look "mountain sexyâ€, a thing with the locals. It means the little things women do – earrings, peek of a bra – in a cold climate to signal that they are in fact cute under all the layers. The owner was a huge help, guiding me around the store to pick out some of her favorite pieces. I came away with the perfect winter haul but I am already wishing I bought a plaid capelet that was hanging on the wall. Luckily, they take phone orders.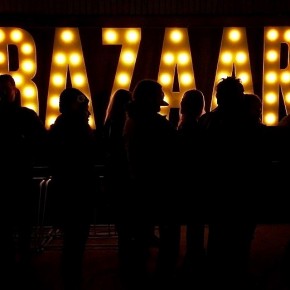 Night Bazaar | 2450 Larimer Street, Denver, CO 80205
Local cool kids spend their weekends in RiNo, Denver's arts district. Whether for a bite or a gallery visit on First Friday, it is the hipster place to be seen. Sitting on the corner of 25th and Larmier Street – the hood's main drag – is Night Bazaar. From the street, you will be wooed in by the food truck filled parking lot. Scoot past them (with a belly full of Baba & Pop's pierogies) and step inside the adjacent building to find handmade [insert literally anything here], locally sourced eats and vintage treasures amongst some modern, mass-produced wares. Goose and Goat was my fave of the latter, where a pair of brown booties beckoned me from the store window and asked me to buy them. I obliged.
– – –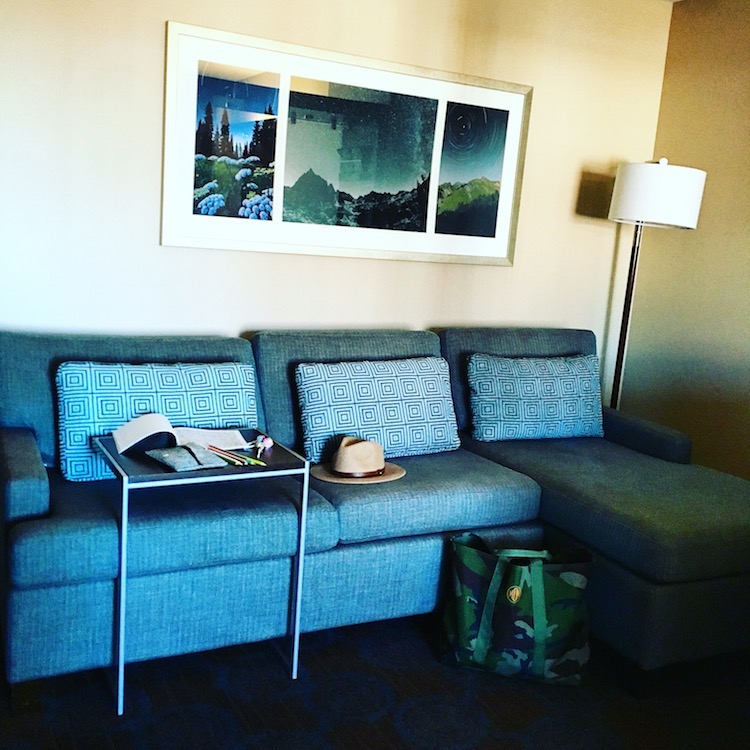 Stay//
As a price-conscious traveler, I am quick to look for a good Airbnb deal. I also use it because I want a unique experience that adds to my adventure. Upon my research, I realized I could get luxury accommodations for the same price (if not, less) AND interesting amenities in a convenient location.
For my stay, I chose the Springhill Suites located in Downtown Denver. While it's not the most creative aka hipster 'hood in town, the hotel has a complimentary shuttle that will take you up to 3 miles from the hotel which meant I'd be saving money on taking multiple Ubers to River North and Five Points. That was a fair trade for me!
HEY, SUITE THANGÂ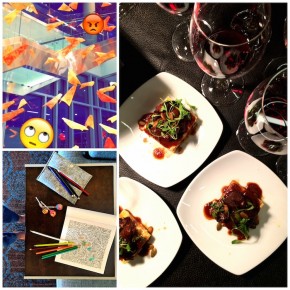 Check in | Shovels and Rope was playing, two gas fireplaces were roaring, and the a breathtaking art installation was catching my eye. Not only I was I already feeling inspired, I was excited to cozy up down there later.
Room | Waiting for me in the living room of my 6th floor suite, which btw was bigger than my NYC studio, were a few complimentary gifts from Springhill to make guests feel at home. From the adult coloring book and pencils to the sleep kit that included a night mask, ear plugs, and warm sleep socks, I was immediately impressed. The amenities like conveniently-placed switches that controlled my room temp and all of the lighting, local artisan pieces covering the walls and a bed that I would have asked to marry me if it wasn't an inanimate objects reiterated that feeling. Seriously, if nothing else, go for the bed. I could've stayed in there the entire weekend without remorse but, I knew adventures awaited me.
Food |  There isn't room service but, that was a good thing because I probably would have holed up in Suite 624 instead of exploring if there was. Instead, they got me out of bed with grub from the on-premise restaurant, Degree. Check the globally-inspired menu here.
Etc | For people like me that work 24/7 the communal table in the lobby + free wifi = perfection if you like to answer emails while simultaneously people watching.
– – –

Eat + Drink//
Gear up for hearty meals and unpretentious cocktails – lots of 'em – and don't worry about your caloric intake because you will be more active than ever in the mountains. Just make sure to drink water on the regs to combat the inevitable altitude hangover. On my hunt for food and booze, I stumbled upon your next poolside party starter (+ its partner in crime) and a meat-by-the-pound menu that made my heart sing.
NICE TO EAT YOU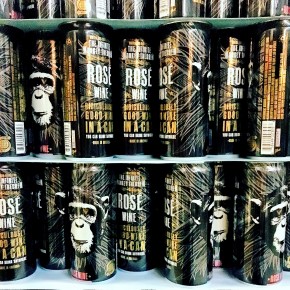 Infinite Monkey Theorem |Â 3200 Larimer St, Denver, CO 80205
When people mention intoxicating substances and Colorado in the same sentence, beers over 14% ABV and "Indica or Sativa?" usually follow shortly after. A full-bodied rose with distinct aromas of strawberry? Um, not really.
Several friends that I consulted before my trip to Denver were quick to change my perception.  Almost everyone mentioned Infinite Monkey Theorem, an "urban winery" in Five Points, an industrial neighborhood farrr from wine country, that has been shaking up the industry with their "back alley winemaking" sans vineyard since 2008.
Their calling card – canned wine. Yes, you heard right. Moscato, Red, White, and Rose! While they also have it in bottles (the Petit Syrah is insane), cans are just way cooler to roll up to a party with. Plus, they pair so well with food. Next summer I am all about a can of white with carnitas tacos (above) which I experienced with the chef from Degree at the Springhill Suites. The winery and hotel are having a love affair – cans are in every room – and I was way into it.
If you make it to Denver, I highly recommend taking a tour of the winery where you'll learn more about their musical roots – Grammy-award winning album cover artist Zach Larner created the image on the bottle – and the street art inspired branding. Though, if the mountains aren't in your sights for the near future, you can visit the website to place an order.
Work and Class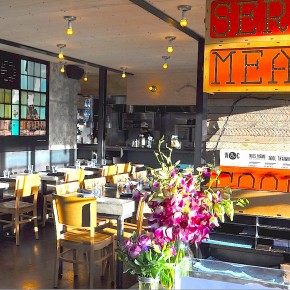 | 2500 Larimer St, Denver, CO 80205

I asked a know-it-all local bartender I met at a happy hour where a gal could post up at a bar by herself and have an amazing meal without sticking out. In NYC, you can do this anywhere but, I wasn't sure about the culture in Denver. Without hesitation, he advised me to hit Work and Class.
The cleverly conceived building in RiNo incorporates the steel shell of an old shipping container and the scent of Latin American food lures you in. The first thing you'll notice is a list of meats they are serving that evening behind the hostess desks. I was in the right place.
With my luck, I ended up meeting a couple and their friend who had an extra seat in their reservation drop out so they invited me – a complete stranger – to join them which should give you a little more insight into Denver and its radically genuine locals.
Cocktails were at the top of mind when we were seated at our communal table. The nicest waiter on the planet guided us to the list of "House Cocktails†where imbibers are given the choice of Hibiscus-Grapefruit Lemonade, Ginger Orange-Clove, Tart Pomegranate-Cucumber, or Spicy-Basil Sour as a base. Each came with a spirit recommendation to accompany the concoction. If you aren't into the mixed thing, they have a sprawling list of Barrel Aged cocktails, a lot of beers I'd never heard of, and wines that were mostly sourced from the western USA. Denver is a drinking town after all.
To make sure I had room for my meaty mains I skipped apps but the blue corn empanadas, crawfish, and grits, and Ernie's meatballs – all gluten free – sounded delicious. In fact, there is a lot on the menu for the gluten intolerant. All manner of hooved animals – pig, goat, lamb, and beef – are celebrated on Work and Class' menu and come portioned in ¼-pound, ½-pound and 1-pound portions. I went for a braised pork which came with a few tortillas and a side of fried sweet plantains. If you have room, finish it all off with a hazelnut chocolate tart.
– – –
Now that you're primed with the basics, get ready for part 2 of  "A Long Weekend in Denver, the Brooklyn of the Mountains" when I spend time exploring legal cannabis, the mountain men of #Menver, and the slopes of Breckenridge Mountain. In the meantime, visit the SHOP for all things mountain inspired!