Whole Lolla Love! Where to Party this Weekend After Lollapalooza 2012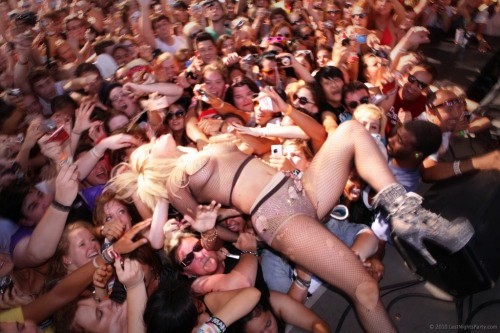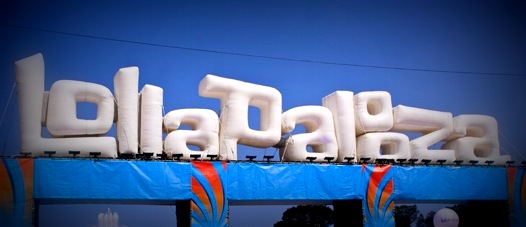 Summer in Chicago is all about Lollapalooza. The two months leading up to this weekend are just a warm-up. In that time, we've been to Pitchfork, about a million street fests, and hit up all the free concerts in Millennium Park we can handle. Now it's time to show off the hipster sway we've been practicing and flaunt the festival fashion we've been prepping since…last August. But, the fest isn't the only place that's popping off. All over the city, you can experience a little piece of  Grant Park at any of the hundred FREE events going on. So, even if you couldn't snag a 3-day pass, you can still get wild, Lolla style.
Now through – Monday, August 6th
LollaShop
Don't miss your favorite band waiting in line for merch this weekend. Get your offical lolla duds before the big event at the first-ever LollaShop. Now through Monday at the Thompson Hotel Lounge, the pop-up shop offers official merch to ticket and non-ticket holders. The LollaShop
will offer great merch like the official Lollapalooza T-shirt provided by Gap, as well as pieces by retail partners including Sony, Baggu, Goorin Bros., Rad + Refined, JammyPack and Threadless. The shop is open Monday – Saturday: 11 a.m. – 8 p.m.; Sunday: 12 p.m. – 7 p.m (Festival Days,
August 3-5: 10 a.m. – 11 p.m).
August 2nd
GUESS Eyewear presents The Knocks
To celebrate the beginning of the Lolla weekend, stop in GUESS's Chicago store (605 N. Michigan) from 6-8PM this Thursday. The Knocks will be spinning their newest tracks and attendees can get the code to download the Shades of Summer Playlist with any purchase of GUESS Eyewear. That means buying some new fest-worthy sunnies also gets you new and exclusive songs by The Hood Internet, The Knocks, Totally Enormous Extinct Dinosaurs, Vacationer and Penguin Prison. Sounds like a deal to me.
Smith Westerns DJ set
Why wait till Friday to get your dance-party on? Hit up the Beauty Bar this Thursday for the Smith Westerns' DJ Set. There's a $5 cover, but you can party for free all night along with an RSVP on Do312.com if you arrive before 10pm.
Neon Indian + Passion Pit DJ Set + Twin Shadow
You really can't beat this trio, an electronica junkie's dream come true: Neon Indian, Twin Shadow, and a DJ set from Passion Pit. Thanks to Filter Magazine, all three lovelies come together this Thursday night at the Logan Square Auditorium. Jam out to "Deadbeat Summer" with Alan Palomo then dance your face off to tracks from Passion Pit's new album Gossamer during their remixed DJ set. RSVP at FILTERMAGAZINE.COM/LOLLA2012
August 4th
Neon Indian DJ set
If you missed him Thursday in Logan Square, Saturday head to the Beauty Bar for Neon Indian's DJ set. Sea Punkers Ultrademon, Zombelle, and DJ Phenom will all be there as well special guests we just have to keep a secret for now! And yep you guessed it, the party is always free
before 10pm with an RSVP on Do312.com. Or pay the $5 if you think its worth showing up fashionably late, you know that's our style.
August 5th
Toro Y Moi DJ set
End the weekend in style! Once again hit up the Beauty Bar for a DJ Set by Toro y Moi with special guests Shuteye and Teenwitch. This will be a weekend that goes down in the record books so finish strong and dance your heart out for every last minute of it!