NYFW | Trendspotting: Prints, Sheer, Leather + More! Fall Won't Be Going Anywhere Next Spring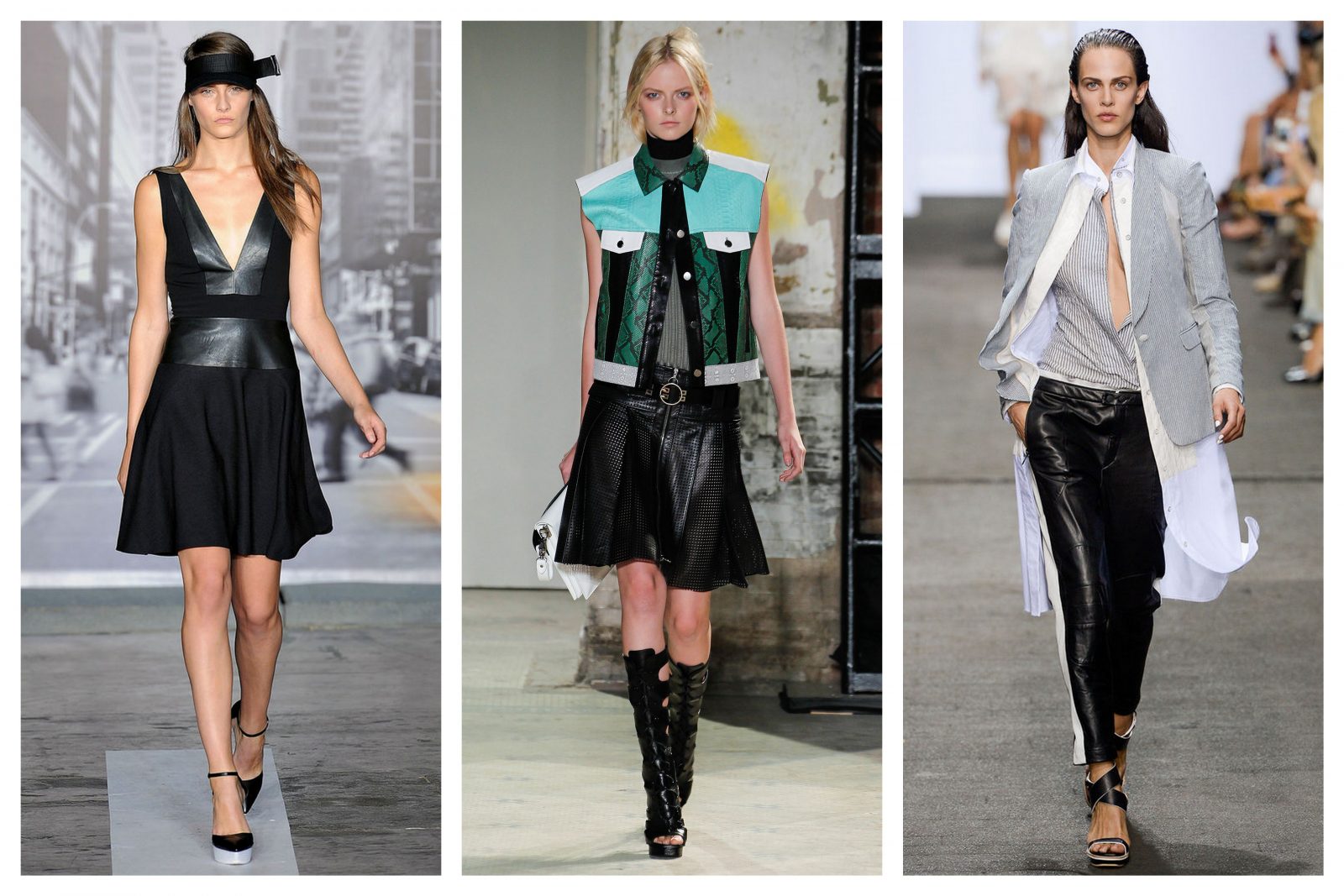 Another NYFW is over, and we die for just about every collection we saw. I mean, a Spring filled with inexplicably Autumn/Winter colors, textures and silhouettes? Yes, please!
Here are 5 runway trends you'll want to try once the weather gets warm…or, um, cold. Either way, you win!
1.Prints and textures

From plaids to acid washes to geometric designs, even the nature inspired prints were reinvented—There was absolutely nothing Celine about any of the florals. Suck it, Phoebe Philo.
2. Sheer Layers
An exponential increase in see through pieces really resonated this season. With midriff baring tops still in style (see Charlotte Ronson), a lil sheer overlay for coverage never hurt.
3. Leather

Supple cowhide seemed to be a common denominator in the majority of the lines presented this season. Predominantly a colder weather material, the cropped tops, cutout dresses and above-the-knee skirts blurred the lines between weather appropriate textiles.
4. Cutouts
Deconstructing and re-fashioning were a resounding theme. Sculptured perforations at the shoulder, waist and thigh were not only subtly sexy, but imaginative.
5. Biker Babes 
From the boxy jackets, leather and fringe, to the moto-inspired darting at the elbows and knees being a bag girl was definitely a re-emerging trend throughout many of the collections.