5 New Tracks to Help You Get Ready for the Weekend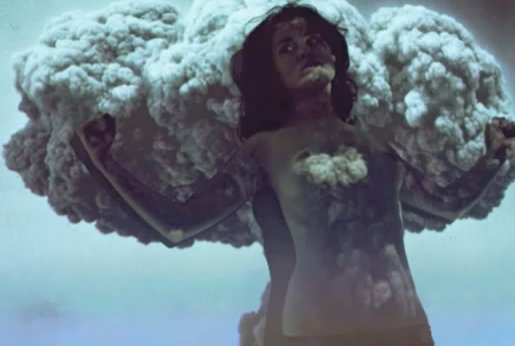 It's Wednesday already and you know what that means…Friday is just a few days away. Watch these 5 videos today and inch a little closer to Friday night. Who knows, maybe you'll find a few new jams to add to your "Getting Ready" playlist.
A$AP Rocky – Pussy Money Weed

Unfortunately A$AP Rocky pushed back the release date for his upcoming album, LongLiveA$AP, until around Halloween. However, thanks to the internet we have those wonderful things called leaks. The single's titled Pussy Money Weed: three things I can't live with out, if you sub the first for A$AP. We're obsessed. Stop complaining, you love him too.
Body Language – Lose my head

Brooklyn-based synth-pop group, Body Language, just dropped their newest single "Lose My Head". The track is the first taste from their upcoming EP, Grammar, which is released on September 18th. Also, look out for their first full-length album, expected to debut early in 2013.
The XX – Angels (Bodhi Remix)

The XX finally released their second studio album this past week, Coexist. Remix versions of the tracks are slowly but surely creeping their way onto YouTube. Here's our favorite so far, Angels remixed by Bodhi.
Major Lazer – Get Free Feat. Amber of Dirty Projectors

A little late on discovering this track that hit in Spring of this year. However, better late then ever on this one. A surprising duo, but perfect none the less, Amber's piercing vocals take an insane ride along Major Lazer's dynamic beat. Gotta listen to this one all the way through though, the beat builds, bitch.
FIDLAR– West Coast (demo)

Recently introduced to this band by a friend of mine, I'm slightly crushing on LA based FIDLAR. You might have seen them play this year at Lolla, or like me you missed out on their fuzzy punk-perfect sound and their adorable ginger-licious drummer, Max. I should have written a "10 Acts We Would TOTALLY Make Out with" Lolla edition, but the list would have been too fucking long.