Motorkr Lounge at The Underground with Katy Perry 07.31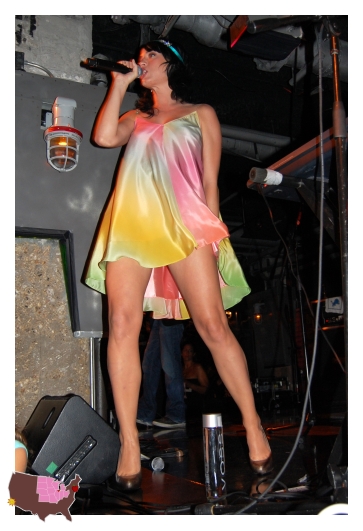 TheÂ
Hello Katy Tour
 is the first headlining concert tour by Katy Perry to promote
 One of the Boys
. When her tour bus rolled into Chicago during Lollapalooza weekend we caught her intimate performance at The Underground's Motorkr Lounge.
The crowd went wild for "I Kissed A Girl" and other hits off the album.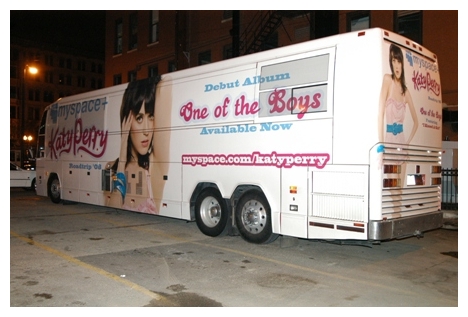 For her performance Katy wore a pastel watercolor dress, elastic hipster headband in teal , and jewelry by Chicago designer, Dana Levy(Left). The Earrings: "Samantha Lynn" (Blue Topaz + 14k White Gold) and Ring: "Jaclyn Leigh" (amethyst + 14k Rose Gold) are available on the Dana Rebecca Designs website.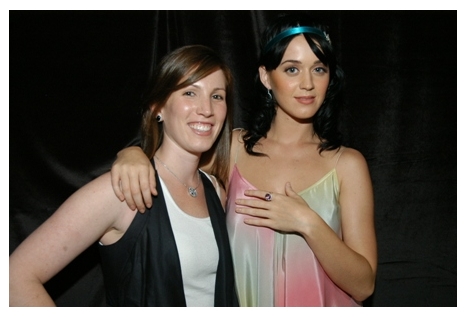 Katie's touring bassist, Josh Moreau, was clearly a men's style aficionado. He wore an AWESOME all-white look that, quite frankly, I would've worn myself. How he managed to stay so clean I will never know!