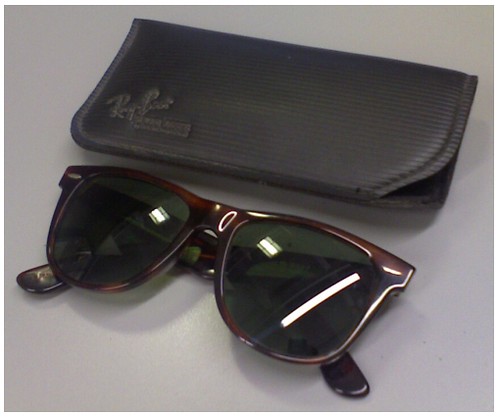 Last week I mentioned how "so over" Wayfarers I was…
Then I find a big, tortoise shell pair on my desk, care of my dad(we work together). He said he found them at home and heard they might coming back in style.
I think that's cute, so I'll add them to my collection. Don't judge me.