Accessories: Go Ruck Yourself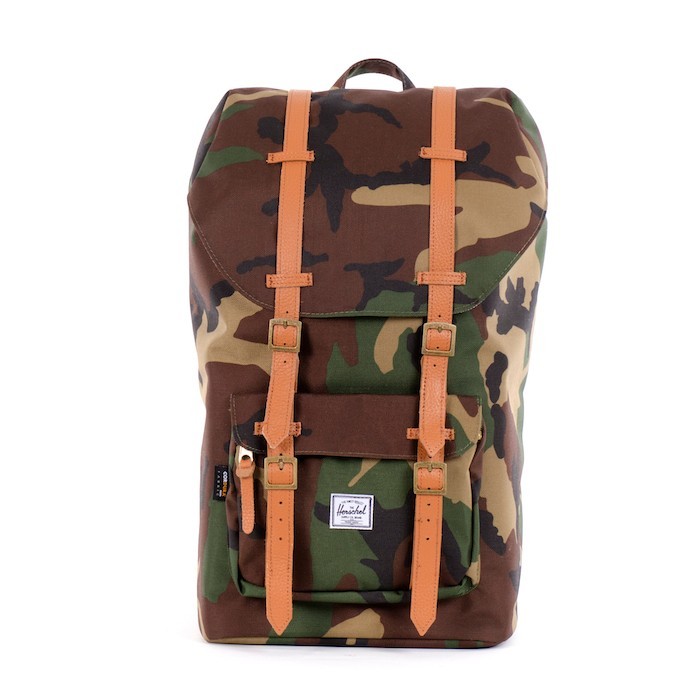 We lived through that mini backpack fiasco in the 90s. You remember, the time when we wore them to hold, like, one lip gloss. Ours was a black nylon Faux-lche & Gabbana. Ugh. Even though that was a period in our life we'd like to forget, we couldn't help but fall head over heels for Herschel Supply Co. 's camo ruck sack.
While it is still technically a backpack, all is forgiven because this one can actually hold stuff. The straight up-and-down shape is clean, the leather straps are ultra stylish, and the camo pattern is just so tomboy-chic! A combo that makes for the perfect weekend bag, in our eyes.
If military prints aren't your thing, it comes in a classic khaki and white, too. Now all we need is to figure out how to start "weekend-ing". Until then, we'll use it to tote our laptop to the coffee shop.
Herschel Supply "Little America" ruck sack in Camo, $150.00
MORE RUCK SACKS …