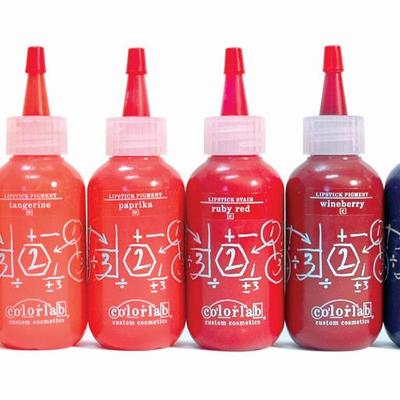 From this blog alone you can probably tell that I'm all about Wicker Park. I go out of my way to dis Gold Coast bars, guffaw the idea of frequenting anything north of Fullerton and openly admit that my favorite thing about Lincoln Park is the nailcolor it shares a name with. Though recently I found myself crossing the boundary and honestly, it was all my idea.
While I was cleaning my room, I stumbled upon a little, plastic lip gloss tube with a note attached. The note told me to bring the empty container to the Colorlab in Lincoln Park to invent the color that went inside. Ummm, OK! I found another, told my roommate (who might love makeup more than anyone I know) and packed up the car for our road trip.
The store, located on Armitage, is a playground for any girl that is creative and loves make up. You can customize just about anything there. I could have made anything but I had a specific idea in mind.
I was determined to make a Kim Kardashian-esque nude gloss and that I did. I customized it with a lip plumper and made it smell like a Mimosa! It was an amazing experience that makes me excited for my next jaunt to the trixie haven.
If you're like me and think that Lincoln Park is not for girls like you, trust me, Colorlab (and, surprisingly, a slew of other places) will make it worth the trip. While I was there, I even found some stylish people on the streets. Hallelujah!