Lifestyle: I Got 5 On It…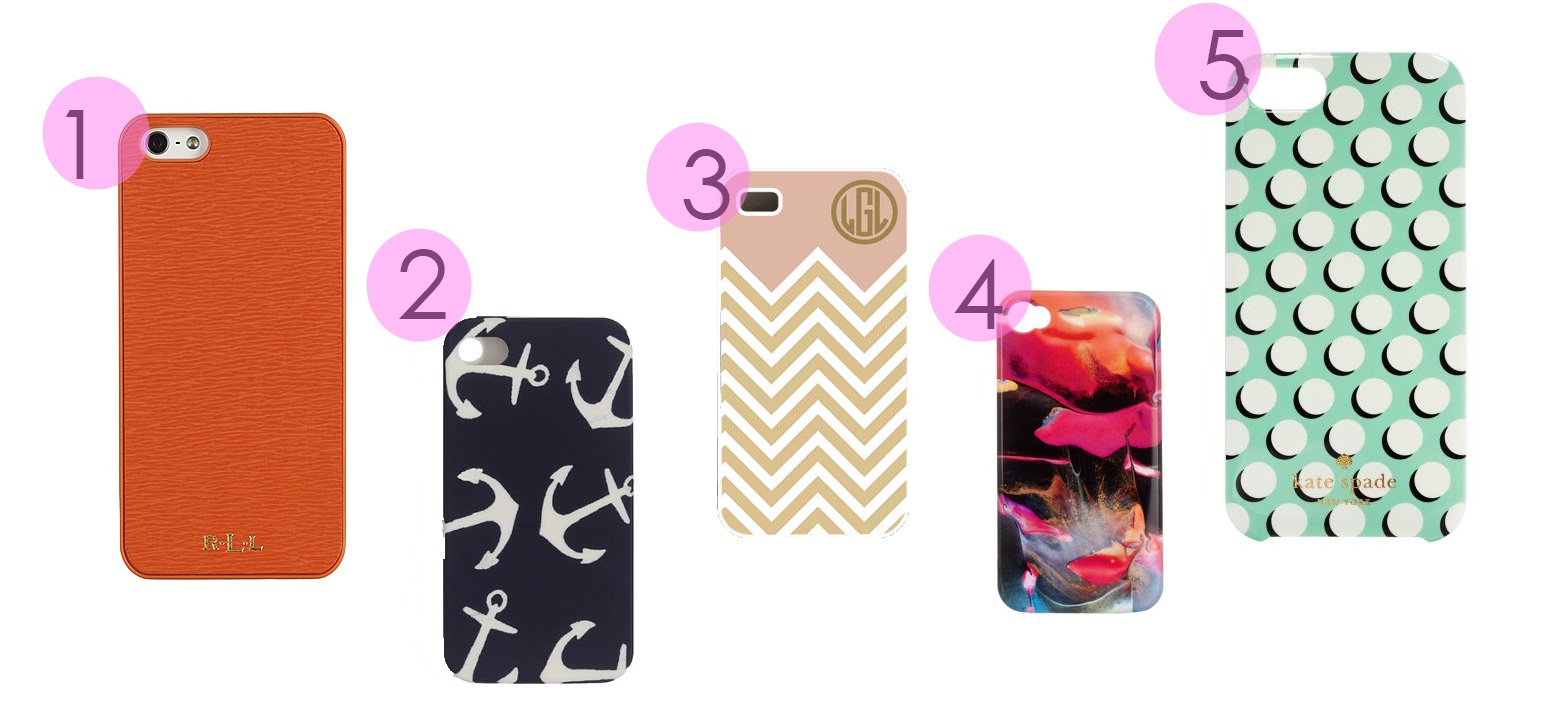 I thought that getting an iPhone meant the torment of being a lesser individual(…Android user) would be over. But, then the 5 came out and there I was with a 4. I told myself I could hold out for the 5s, which is supposedly dropping soon according to Phones 4 U, though it's getting tougher with each crisp, clear MMS that is sent to me from a 5.
While I lie in wait to get my hands on the ultimate piece of technology, my only option is to peruse the case that will cover my Rolodex/bff/everything. My 4 is covered by the printed Lanvin case from Net A Porter but I'm thinking my next go round will entail something less street, more classic.
What do we think about these options?
1. Ralph Lauren Newbury Case, $34
2. J.Crew Anchor Case, $14.5o
3. To Gild The Lily Personalized iPhone case, $16.99
4. Weston Strezzate Siracusa printed case, $50
5. Kate Spade newsprint dot iPhone 5 case, $40