Nail File: Pointy Polka Dots at Kate Spade – Fall 2012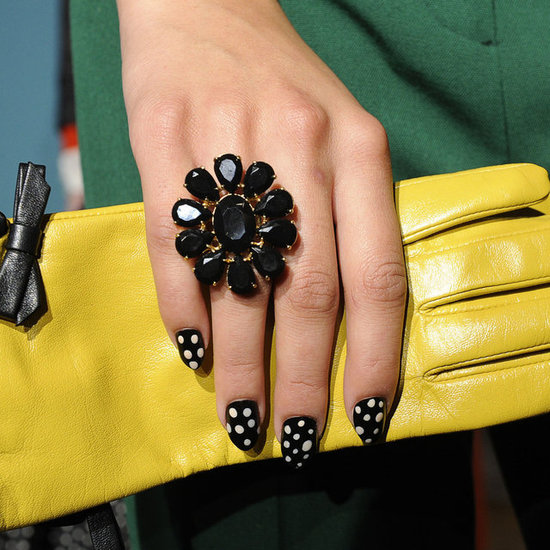 Thank Brad Goreski, Kate Spade's new stylist, for this imperfectly perfect polka dot mani. Just one of the many little details he worked into her Fall 12 runway show.
Love the mix of a classic preppy print on the edgy pointed nail beds. And, this is so easy-to-achieve, especially for nail art novices.
We'll try this at home and leave precision for the pros.
Photo: Getty