Nail File | Ciaté Velvet Manicure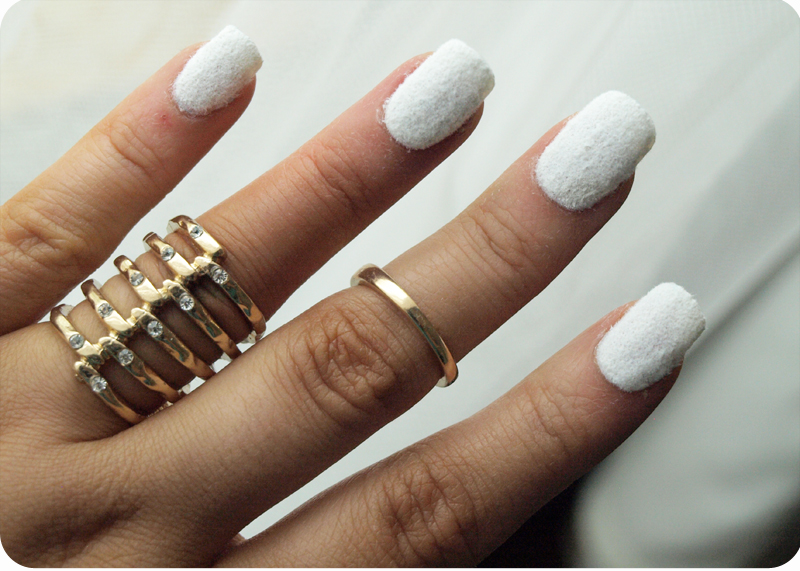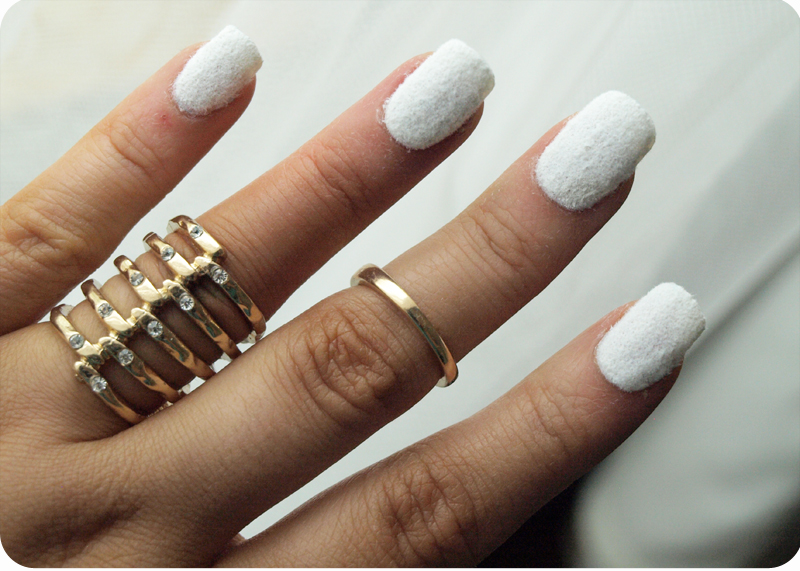 This fall, several designers caught George Costanza's fever for velvet. Think Gucci's Fall 2012 collection or Comme des Garçons to-die-for velvet blouses. Then, for Ruffian's fall 2012 show, Keri Blair for MAC created custom velvet nails for the models, and it wasn't long until the trend caught on. Now, thanks to nail brands like Ciaté you can create your own luxe coated nails at home. Introducing the newest nail sensation, the Velvet Manicure.
Eager to see what all the fuss was about, I tried out Ciaté's version from Sephora. With it's box claiming to "bring decadent luxury to my fingertips†I was overly anxious to give it a shot so I bought the kit in Blue Suede. I admit I was nervous, having flashbacks of past failed craft projects, but the instructions turned out to be very easy to follow. The kit also included everything I needed: nail polish, the crushed velvet powder, a little black brush, and a clear plastic tray.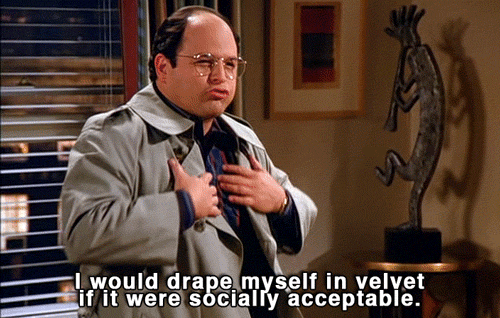 Basically once you paint your nails, you then sprinkle a generous amount of velvet onto each wet nail, and sweep away the excess with the brush. Easy enough! This took me a little under ten minutes, but I am no perfectionist when it comes to my nails. Sandra
from the Black Pearl Blog did a wicked white version of the manicure that I'm crazy jealous of. She should call it the Chicago manicure since her velvet ended up looking like snow!
Although I rock a few bold pieces every now and then, I'm thinking this was a safe way for me to jump into the trend then say velvet pants? What do you think?! Love or Hate Velvet Nails?