NYFW | Beauty Mark: 5 Trends to Try From Spring '13 Fashion Week

If keeping up with what's going on with NYFW is making your head spin – don't worry! We've been keeping tabs on all the amazing new SS'13 fashion week beauty that you have to look forward to next year. So take a deep breath, relax, and get ready for some kick-ass trends that you will definitely to try.
Bangin Brows
Alexander Wang | Marc Jacobs
Bold brows aren't going anywhere soon. Alexander Wang and Marc Jacobs let full, dark brows carry their spring looks. Although the strong brow is still here, it has evolved. There are less of the hard angles and sharp edges that we've seen in the past. Less penciled in and more brushed in.
Vellum-inous Skin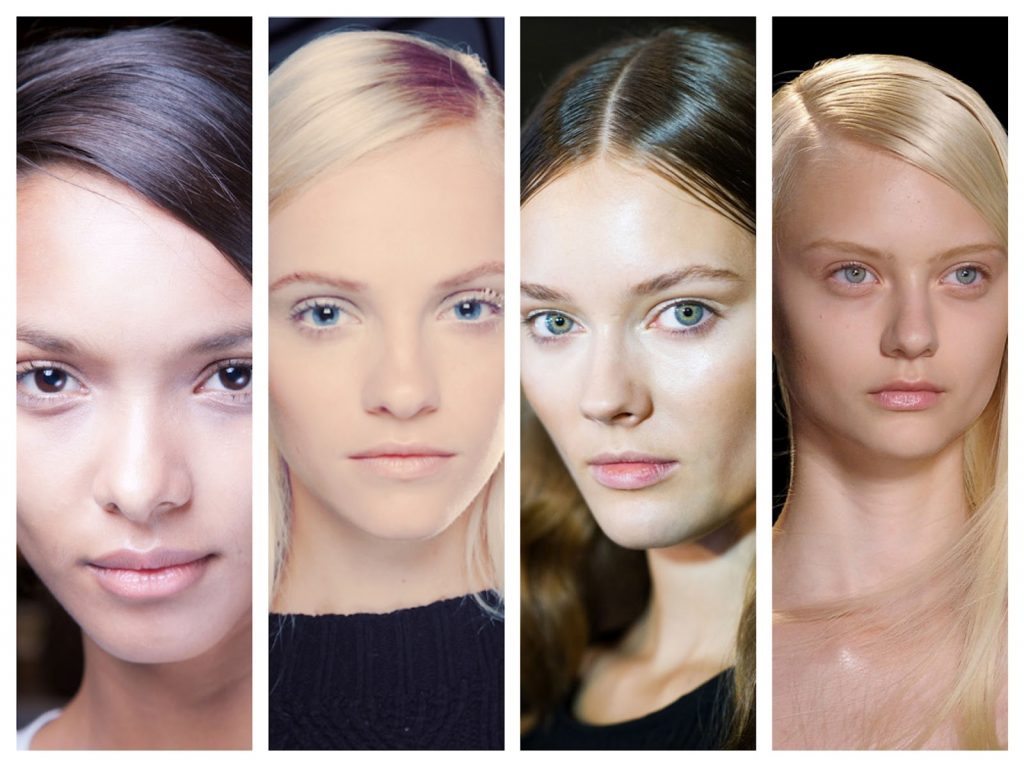 DKNY | Derek Lam | Prabal Gurung | Herve Leger
A spring/summer skin trend with out bronzer?! Refreshing! DKNY, Prabal Gurung, and Herve Leger paraded color-less faces down the runway. Powdery white highlights along the high points of the face take the place of the shimmering highlights and bronzed contours were used to. This skin would pair so well with a bright lip or eye while still keeping the look fresh.
Sixties Swing Back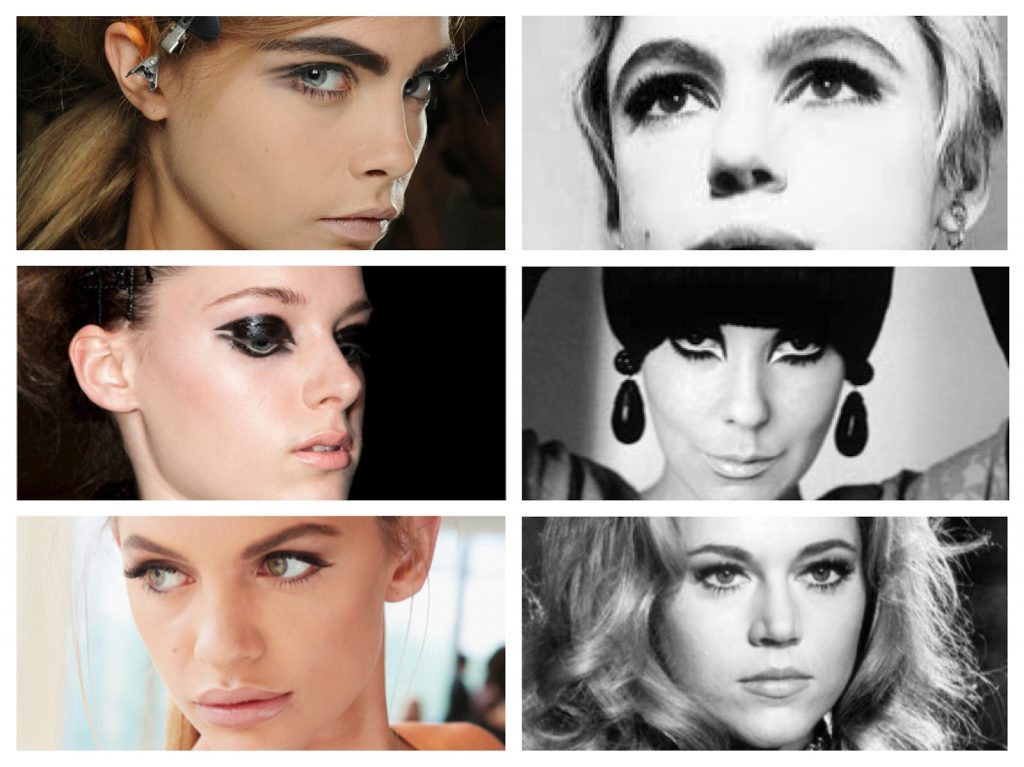 This season designers drew inspiration from some of the biggest babes from the 60's. Edie Sedgwick replicas stormed the Marc Jacobs stage with drawn-in creases and drawn-on brows. At Blak, a Peggy Moffit-esque disconnected eyeliner was nearly the only makeup on models' faces. Zac Posen went for a softer Barbarella inspired look a la Jane Fonda.
Bright Eyes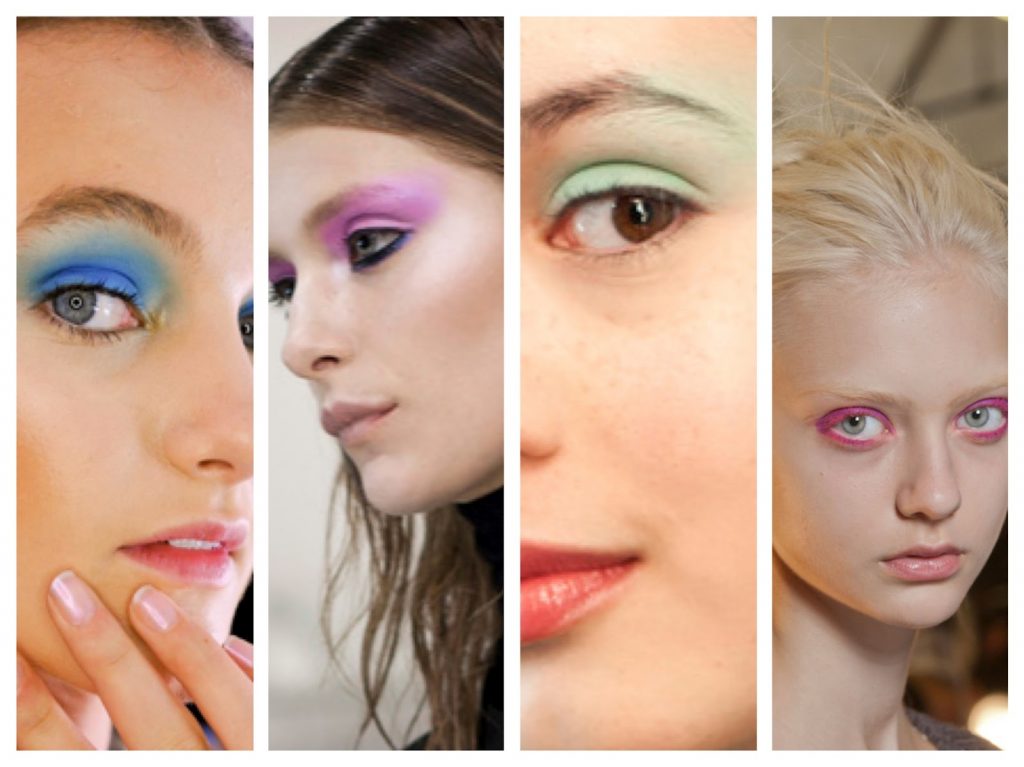 Monique Lhuillier | Stolen Girlfriends Club | Donna Karan
Bold colors softly washed over the eyes of models at Monique Lhuillier, Stolen Girlfriends Club, and Donna Karan. Unlike last spring, where the bright colors took on bolder shapes and winged liners, pinks, limes, and aquas were seemingly dusted onto the eye in very organic shapes. If 2012 was the year of neon lips, 2013 will be the year of the neon eyes!
Cotton Candy Hair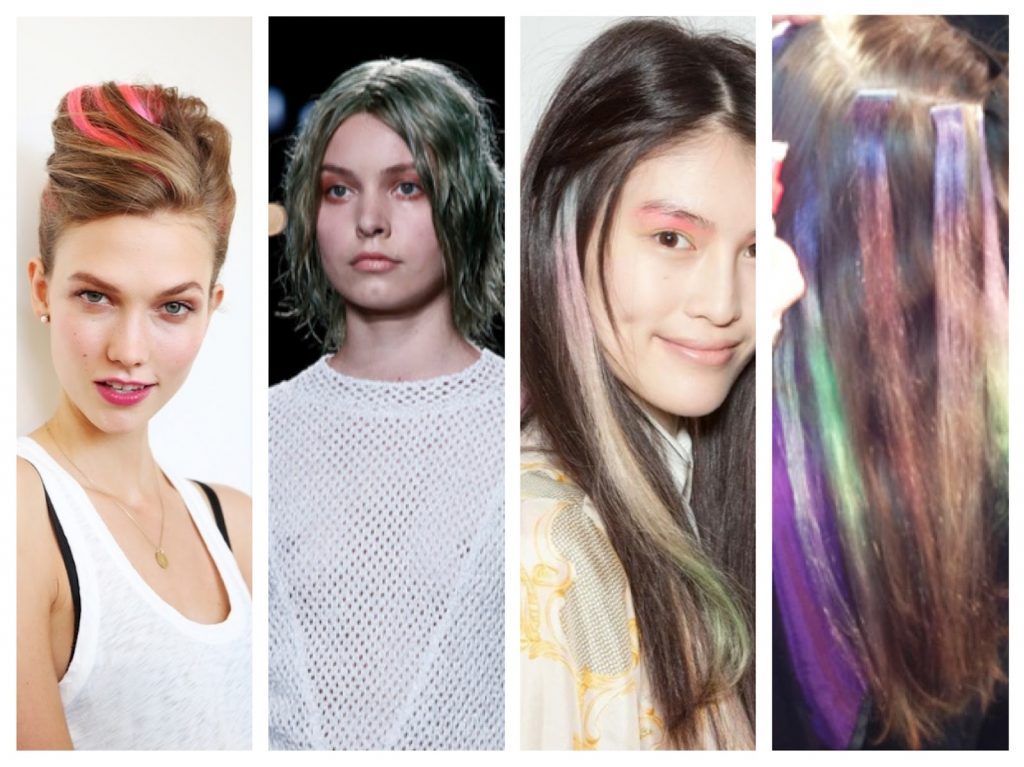 Oscar de la Renta | Theyskens | Peter Som
I won't lie. I'm pretty thrilled that colorful hair is sticking around. Oscar de la Renta, Theyskens, and Peter Som each had their own take on the trend. At Oscar de la Renta, models donned french twists swirled with shades of pink, blue, and yellow. Green, red, and grey tinted wigs were the way at Theyskens, while Tie-dyed, pastel highlights peaked through the long locks of the models at Peter Som.
Check out more beauty posts by Shannon on her blog,

Cheap Frills and Thrills

!