Sugar Daddy | Street Artist, Crummy Gummy Brings His Candy Coated Fashion Imposters to the Water Tower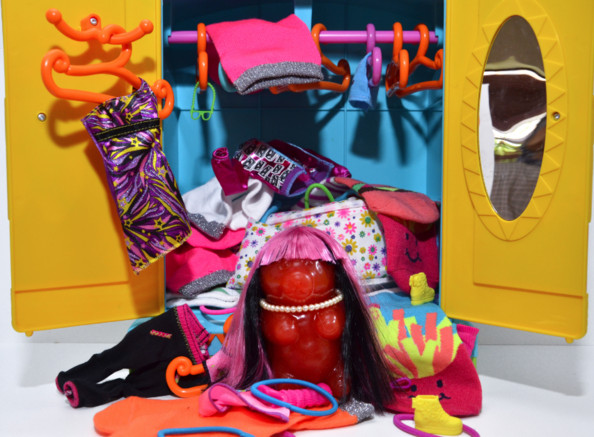 Since you're already going to be at Water Tower Place for The Mid/Wasteland's FNO event, stop by Candyality on level seven for a fashionable gummy bear exhibit, curated by Florida street artist, Crummy Gummy.
Widely known on the cybernet for his deliciously hilarious edible sculptures, Crummy Gummy has invaded Chicago with his newest exhibit, "Fashion Imposters". The artwork is based on modern day media, and no celebrity is safe in this rare fashion-meets-food experience.
Crummy Gummy provides tongue-and-cheek commentary on some of today's most influential pop culture icons including Lady GaGa (in rare form), Nicki Minaj (pink wig, thick ass), and The Real Housewives (women who may contain more artificial ingredients than the actual gummy bears).
Needless to say, the event is too sweet to pass up.