5 Steps to Your Summer Hair Style – The Low Side Ponytail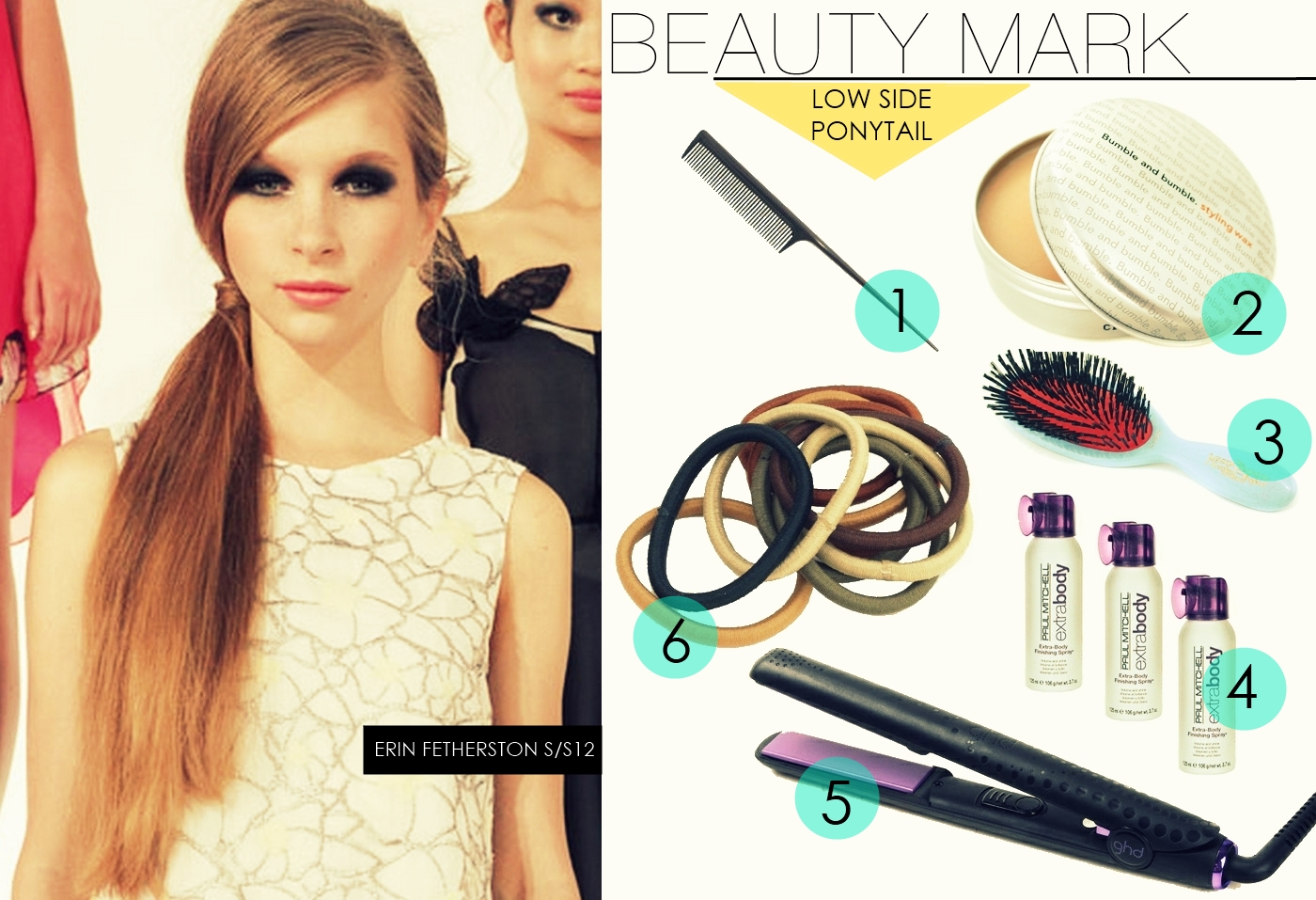 Summer in Chicago is perfection. It's the drug that keeps us going in the cold, winter months. Street fests, patios, and THE BEACH! Yes, please. The only draw, humid days. A necessary evil that equates to us looking like Monica Geller during her vacation to Barbados. Like, WAY too often.
This year we're standing up to our frizzy follicles and learning stylish new ways to tame our mane. One look we love is the 60's-inspired low, side ponytail on the models in Erin Fetherston's Spring/Summer 2012 showcase.
Here's what you need to snag this super-easy mod 'do…

TOOLS

HOW TO
1. Using a rat tail comb, create a defined, clean center or side part.
2. Take a pea-sized amount of styling wax and rub together in the palm of your hands. Gently slick your hands over your natural fly-aways and tips of your hair.
3. Create a low, side ponytail.
4. Take an outside section of the hair in the ponytail and wrap it around the ponytail holder. Secure it underneath with a bobby pin.
5. Brush the remaining hair with a boar bristle brush. Go over with your best hair straightener, until desired smoothness is achieved. Keep in place with a light misting of hair spray.