6 Items(You Already Own) To Help You Snag That Babe at Starbucks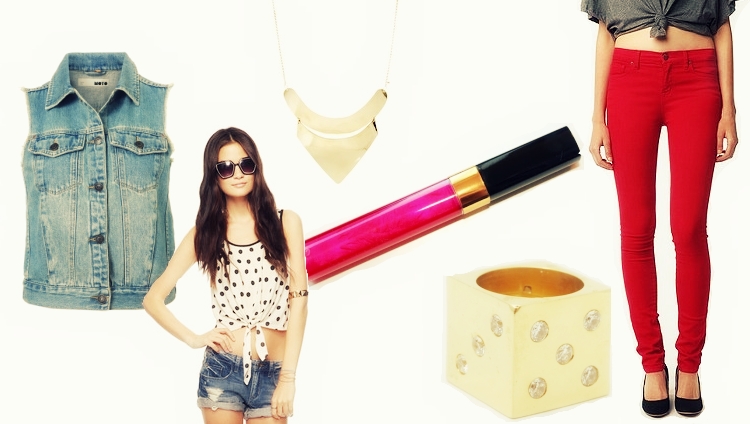 We're sweatsuit-clad freelancers Monday through Friday, so we relish the few times a week when we can kick off our slippers and get into something a little
less
comfortable. Work-from-home-ies, you know what we mean.
Club-banger queen, DEV, shows the dicotomy of that lifestyle in her new video, "Naked". One minute, she's a casual girl-next-door and in an instant she's bringing all the boys to the yard in her knockout babe-gear. But, in the end, comfort conquers all when she wins over the one she really wants…while she's wearing a hoodie.
The lesson here, always look your best, EVEN in your "just getting coffee clothes". Because, you really never know who you'll run in to.
6 Casual Items Inspired by DEV That You Should Wear to Get Your Coffee(…Just in Case)…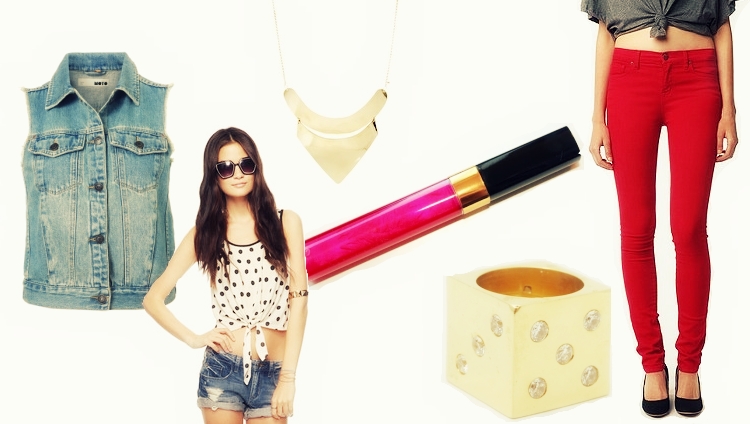 From left to right:
– Topshop Sleeveless Denim Jacket, $76
– Forever21 Polka Dot Tank Top, $12.80
– ASOS Rocco Articulated Statement Necklace, $27.27
– Chanel "Jalousie" Lip Gloss, $29.50
– JuJu Gold Dice Ring, $150
–  Urban Outfitters Red BDG Cigarette High-Rise Jean, $58
BUT, if you could step outside of your skinny jeans(or, ahem, yoga pants) for the night and meet the Enrique Iglesias-of-your-dreams, where would you picture your escape? Tell us in the comments. Make that dream a reality when you visit: http://totalrewards.com!
*FCC Disclosure: Financial compensation was received for this post