Latest Obsession: Tory Burch Naomi Dress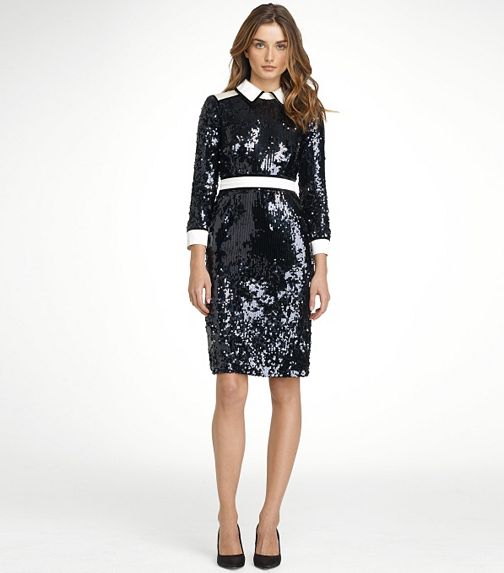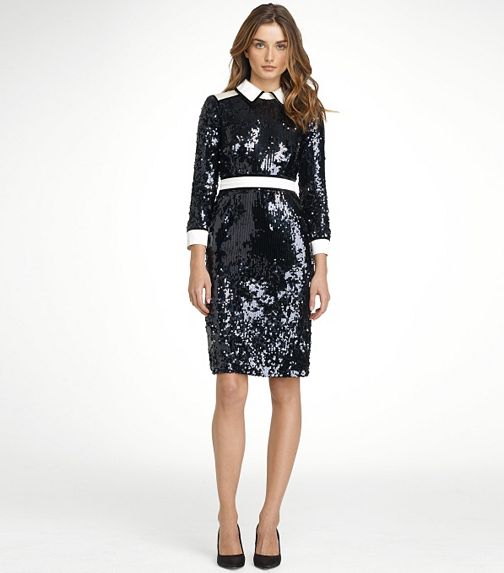 Girl friends always jab that I err on the conservative side with my tops. I can't help that the early bloomer that forever lives inside me always chooses a turtle over a v-neck.
Satisfying my love for both covering up and standing out is the Tory Burch Naomi Dress. Long-sleeved and detailed with satin cuffs, collar, and belt, this navy-sequin lady-tuxedo is a real beauty. At $1,095 it won't be making an appearance in my closet any time soon but it shows (ahem, my GFs) that a covered decolletage CAN still be sexy.