SHOPPING: SHOP + Get Your Hair and Nails Did with Olivia Palermo at Topshop!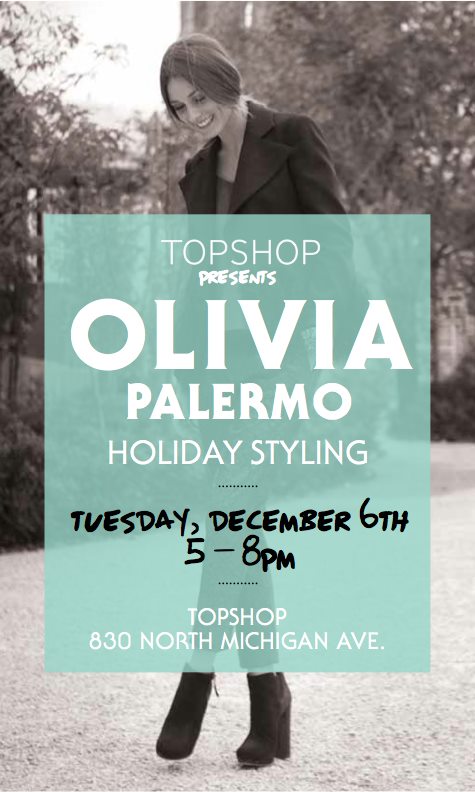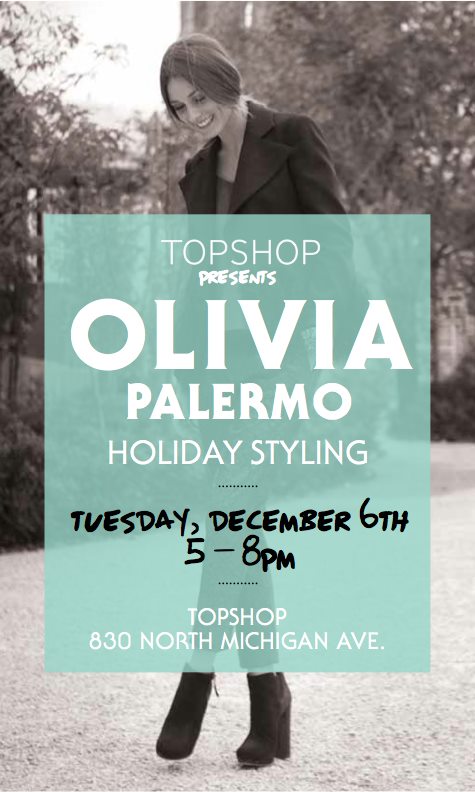 Join Topshop TONIGHT as they host a Holiday Styling experience with none other than Olivia Palermo – the cute brunette who stole every bitch's heart as the cut-throat fashion fashion assistant on "The City". Her status has since shot from reality tv personality to bonafide style guru and Topshop is helping to celebrate with a party for her and the launch of her fashion/lifestyle blog, OliviaPalermo.com.
The event will give customers and friends a chance to pick the stylesetter's brain about her faves for holiday, make-up tricks, and, of course, fashion tips.
After her mini-style seminar, you can take what you learned and create your own Olivia-inspired beauty look. Complimentary hair makeovers will be provided by Kelly Cardenas Salon and nails by Astrowifey.
Oh, and, if you spend $100(which, won't be hard), Topshop will gift you a piece of jewelry to accessorize your holiday wardrobe. We'll be the first in line so, see you there!
Topshop
830 N. Michigan Ave. | Chicago, IL
December 6, 2011
5:00 – 8:00