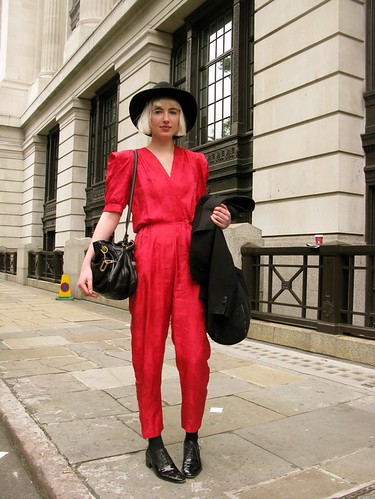 Throughout the streets of Europe The Facehunter has spotted several women wearing the atrocious 90's onesie, and somehow, they all manage to look ever so stylish, which can only mean one thing for us. By this time next year people in the states will be sporting the same look like it's no one's business.
Personally, I love them. No muss, no fuss. Just wake up in the morning and put your jumpsuit on. But, realistically, they are pretty heinous and as fashion followers we should know these just ain't right.
I've picked up a quite a few at the thrift store, only to put them back up on the rack. Right now, I just can't do it but I can't say it isn't a possibility in the future.