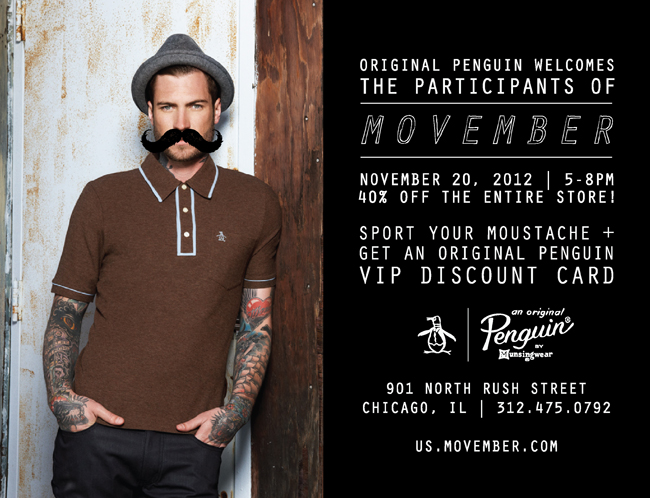 It's that time of year again when men around the country grow out their mustaches for a great cause. Sadly, the month is coming to a close.
I'm one of the rare few that loves a man with a lil fur above his lip. I mean, Alex Trebec in the 90s(Anyone…? -__-).
The help close it out, the Penguin store in the Gold Coast is throwing a shopping party this evening, giving guys 40% off the entire store. And, girls, let the holiday shopping commence!
Original Penguin | 901 North Rush Street