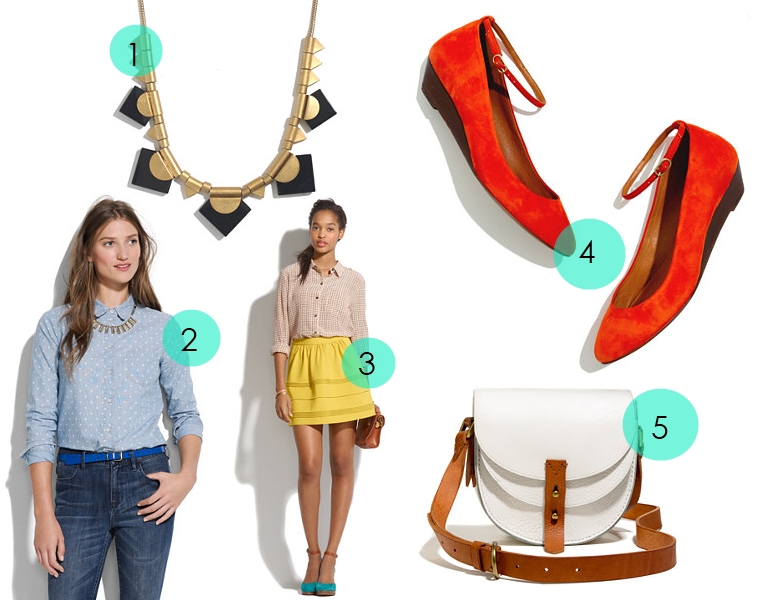 I could't have been sadder when my favorite Starbucks on Rush Street in the Gold Coast closed down. My frown was quickly turned upside down when I found out it was replaced by a fancy new one just a block away. But, the best part – its old locale was being transformed into a Madewell. Lattes and leather satchels in one fowl swoop. YES, PLEASE.
Oversized photos of their messy-haired models (who could sell me a bag of used band-aids and I'd buy them) in the most perfectly styled outfits hung in the windows as I waited with bated breathe for the last six months while the store was being built out. Torture.
Finally, the day is here(…and we never have to take a trip out to the burbs to get our hands on one of their magical frocks ever again)! Madewell is opening their doors next Wednesday, April 3rd at 932 N. Rush St. As a gift for stopping by, they will be handing out mystery gift cards ranging from $10-500 all morning until they run out.
Here are 5 of our fave Madewell must haves under $100 to help you spend that dough…