Just a Few #RUDE Thoughts on the Fashion at the 2014 Oscars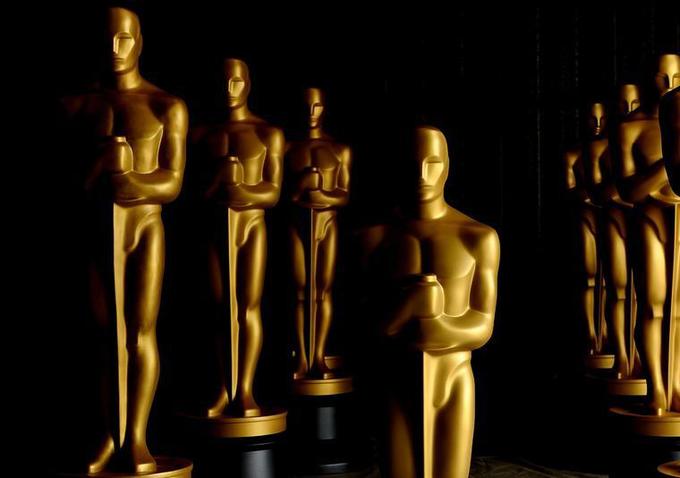 Of all the events in award season (and, more so, pop culture), the Oscars are known for being the most highly-respected and tres magnifique of them all. EVERYONE who is EVERYONE is there. If they're not there, they make their way into the after-party (we hear those are pretty cool, too).
This end-all be-all occasion grants the best actor, actresses, directors, and crew in all of LA LA Land with the golden god of all awards. Hopefully we've painted a pretty fancy picture here because that's what this thing is all about. Ladies dress in the most gorgeous floor-length gowns, get their hairs all gussied up, and deck out in gazillions of dollars worth of borrowed diamonds.
That's why it's so easy to spot the "sore thumb" on the red carpet. Like a beacon of unfashionable light, there they are looking "Eh" (which is just as bad as looking "Ew" at this kind of thing), straight-up WTF?!, or, just plain better-luck-next year.  Though, this time around, the good far outweighed the bad, we couldn't help but share some of our "fave" worst dressed oscars 2014:
AMY ADAMS
We loved Amy Adams in American Hustle and one of the main reasons was her va va va voom, the one MAJE thing she was lacking on the red carpet. Sure, she looked pretty. How could you not in such a classic and well tailored gown?! It's just that if WE were nominated for an Oscar you can bet that we would make a bigger statement.
SALLY HAWKINS
Vogue
Remember when your grandma thought it would be cute to have you try on her wedding dress from sometime in the early 1900s? THIS…is exactly what you looked like.
J. LAW (FALLING)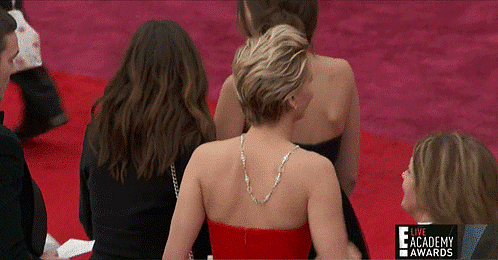 PopSugar
Just because Dior rhymes with floor does not mean it belongs there. No, it most certainly does not. Maybe next year Jennifer will consider a designer that keeps her a little more balanced.
ANNA KENDRICK
Anna Kendrick totally rocked NYFW so we had high hopes for her at this shindig. She's cute, funny, and spunky – this dress is not. The black swallows her petite frame up whole, leaving her with just one little mini leg (reminiscent of Angelina's past) hanging out. We think she should have gone with a bright color.
CHRISSY TEIGAN
I'm convinced that Chrissy Teigan only wore a dress with pockets so she could inconspicuously tweet the entire time. Well, we've got new for you sister – WE SAW YOU!! Or, should we say, pooh?