3 Slutty Books We'd Rather Read Than 50 Shades of Grey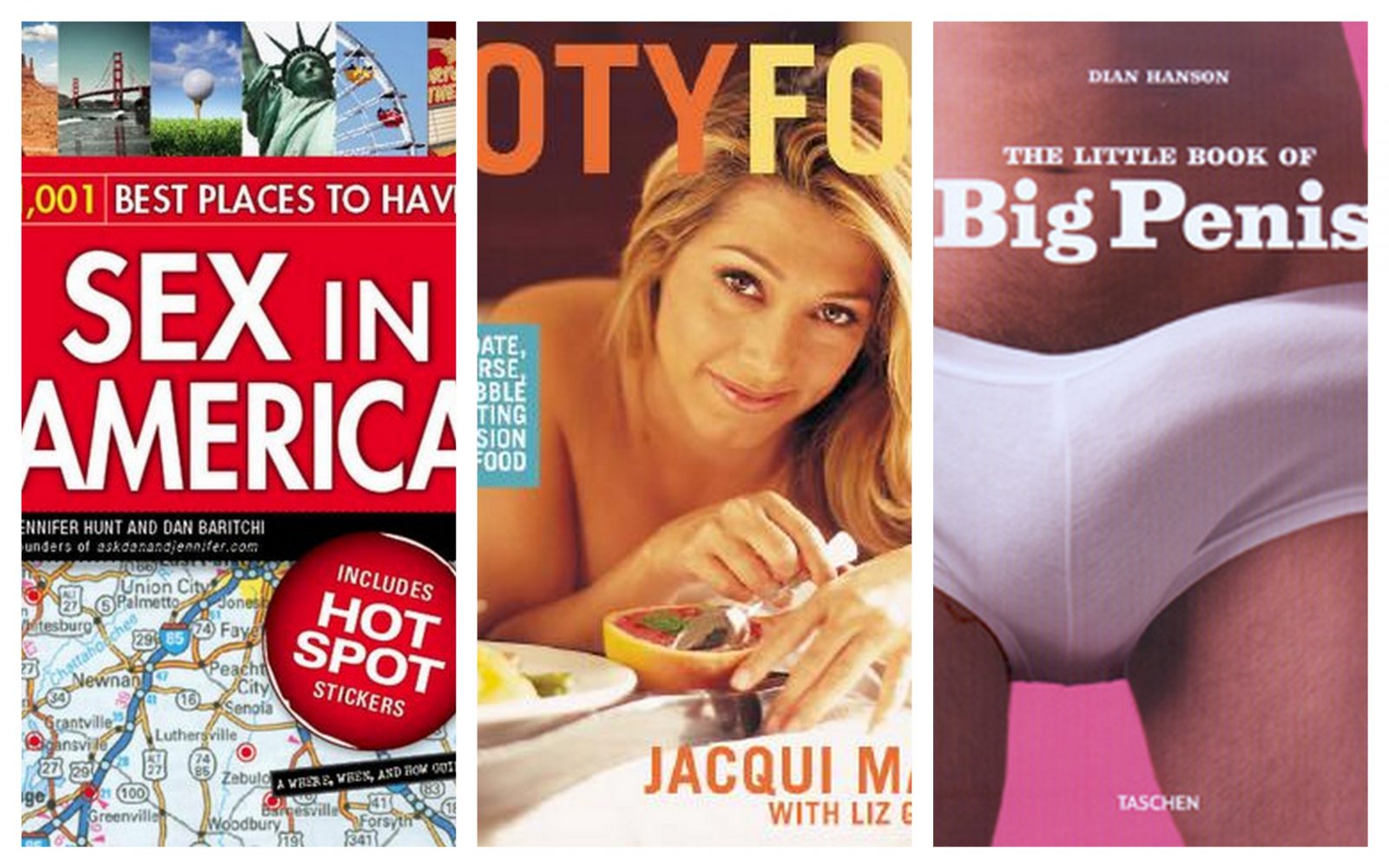 Do you like erotic romance novels? I've been reading a lot of them this year. I love the genre and apparently so do many other people. 50 Shades of Grey is one of the most popular movies. Though, you might not know that there are so many others that are better than 50 Shades of Grey.
Here are three you should check out:
1)Â 1,001 Best Places to Have Sex in America: A When, Where, and How Guide
Sure your mattress is comfy. You spent that extra cash on a nice foam pad, but when it comes to sex, sometimes its worth getting a little uncomfortable. Dan and Jennifer of AskDanandJennifer.com, offer 1,001 ideas for places to get it on in the good ole' US of A. The book has chapters covering everything from the best public places to have sex to how to have sex on the move. And each position is rated with an ecstasy factor, calorie burn, kink level, and risk factor so you can really explore your options. Just don't hold us responsible when you get to the chapter on Truly
Dangerous Sex.
2) Booty Food: A Date By Date, Nibble by Nibble, Course by Course Guide to Cultivating Love and Passion Through Food
If Kim Kardashian was smart enough to write a cookbook, this would be it. Booty food combines the two things we love the most in this world (um, sans alcohol) into a delightful guide to dating, relationships, and cooking. Not just
your run-of-the-mill aphrodisiac cookbook, with chapters like "Cheese: Nature's Viagra" and "How to build your Passion Pantryâ€, author Jacqui Malouf serves up an equal dose of salty and sweet.
3)Â The Little Book of Big Penis
Big bananas. Long popsicles. Juicy hot dogs…you get the drift. The Little Book of Big Penis showcases over 150 men gifted with a little extra below the belt. Don't let the title fool you though. This edition is pocket sized but the bulges are still bigger than ever. Is that a book in your pocket or are you just happy to see me?
Runners Up: Terryworld, The Pop up Book of Sex, Sex Tips For Girls By Guys