For the Boys: Dewar's Makes a Thom Collins That Has It In the Bag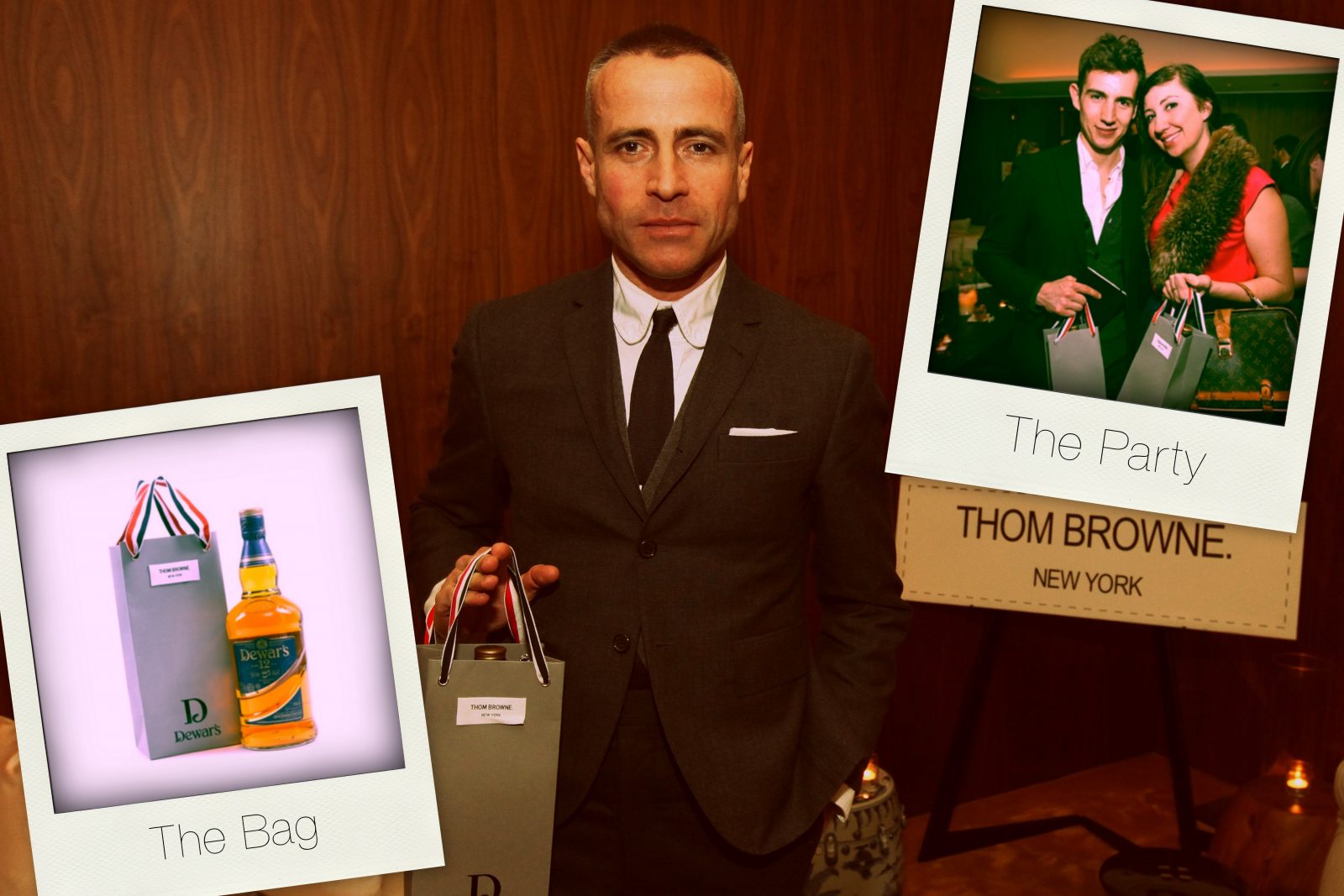 Menswear designer, Thom Browne celebrated his venture into adult bevis last week in Chicago at The PUBLIC Hotel. Browne created a limited edition holiday gift bag for Dewar's. The 12-year-old whisky's new accessory is classically styled, much like the designer, in a matte grey(his favorite suit color) and dons the Thom Browne label along with red, white and blue ribbon handles.
In Chicago you can pick up the stylish tote at Lush Wine & Spirits. When you do, make yourself  a "Thom Collins", a masculine spin on the sans "h" version. Both tart and refreshing, this modern-take may just become your go-to drink this holiday party season.
HOW TO MAKE A THOM COLLINS
Ingredients
6 dashes Lemon Juice
1 oz. Dewar's Scotch Whisky
Club Soda
Instructions
1. Shake Lemon Juice and Dewar's with ice.
2. Strain into a collins glass.
3. Fill the rest of the glass with Club Soda.
4. Enjoy!