Latest Obsession: Red Trench Coats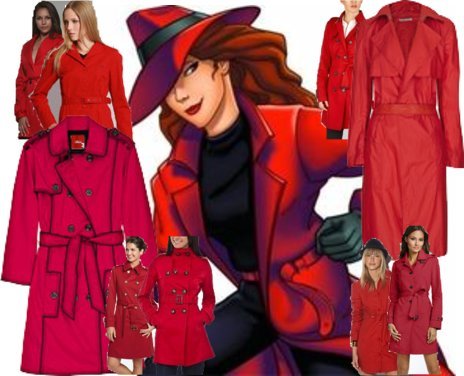 I've admired Carmen Sandiego since the 3rd grade. Her long, chestnut hair, sense of adventure, and, most of all, her bright, red trench coat.
A few years ago I bought my very own from Lacoste but I never wore it. It's one of those pieces the screams, "Look at ME!", especially on a rainy day. My early-twenties-self just wasn't ready for that kind of attention.
Now approaching 28, I have started to wear anything and everything under the sun. Seriously, the weirder the better. At this rate I'll probably end up looking like RuthFlowers when I'm 35.
(Kind of) luckily for me, we have more rain ahead of us in Chicago, which means I can finally dust off my old trench and, finally, wear it without worry.