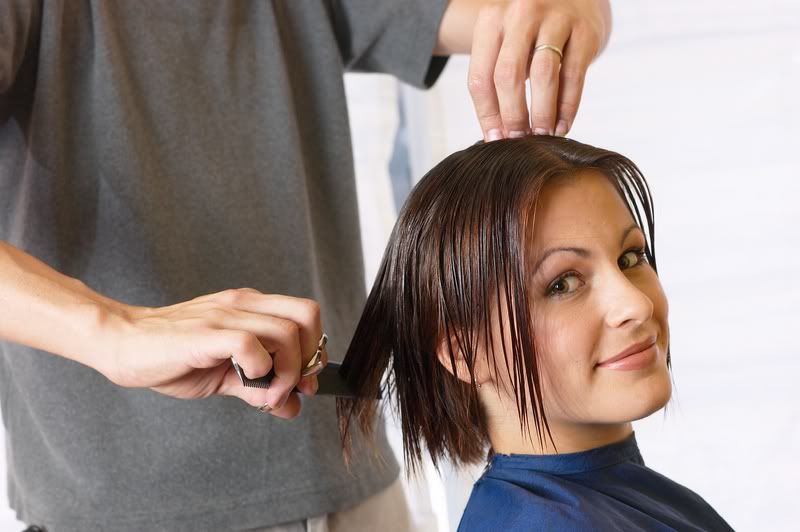 I used to be so scared of short hair but I've always loved it. I always thought it looked really sleek and sexy but after an incident in 7th grade after trying to get the new Candace Cameron and crying all the way home, I swore I'd never do it again. But I grew up and gave it another shot with an amazing stylist and now I haven't had long hair in years.
Cutting my hair off was one of the best things I've ever done not only for myself aesthetically, but for my emotional well-being (more below). I always have girls telling me, "You're so brave," or, "But you can pull it off." You can too! All you have to do is just do it!
I realize that not every woman looks her best with short hair. Here are some basic tips:
* Short hair on a round face can be unflattering so talk to your stylist about how short you should go.
* Curls can be really tricky to maintain when super short.
* Do you like your jawline and neck? Short hair draws attention to these areas big time!
* Find a good stylist! It makes all the difference.
* You need to rock it. I know it's hackneyed but truly, if you're confident you can wear whatever you want.
What I realized when my hair was super short this summer is how comfortable (or at times uncomfortable) I was with my appearance. I think it's really easy as a woman to get wrapped up in the media messages about what is sexy and what isn't sexy, what to look like and what not to look like. When you look at yourself in the mirror with hair on your head that could belong to a boy, you need to become very comfortable in your skin. It forces you to see you for you and get rid of what is, for so many women, a safety blanket. For this reason, I think everyone should give it a shot. If you "always wanted" a short and sassy hair cut but have never done it, what are you waiting for? Just go cut it! And the cool thing about hair – it grows back.