Inspiration: It Girl, Anabu, and her Duffel Bag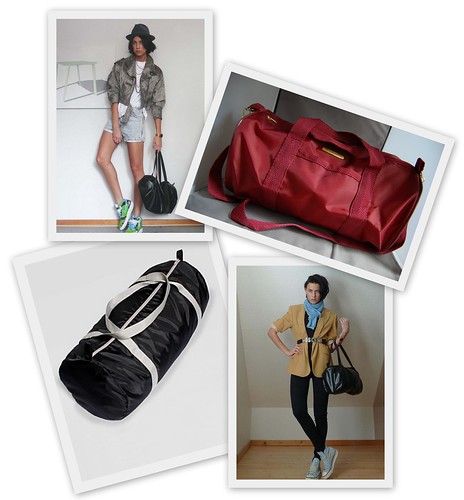 I first spotted Anabu, when she won a Refinery29 sponsored contest, then was recently reminded of her on Painfully Hip. The new found "it girl" is an ultra creative and forward thinking little vixen from across the pond. Only there would you find style that looks rather impulsive yet also primly collected.
Anabu styles herself with THE most magnificent accessories. As a fellow purse-junkie, I noticed her unique bag choices. I admired her golden seashell perfectly paired with gold leggings and a wonderfully-90's distressed backpack but was most inspired by her simple duffel bag.
While duffels have been making their way around the scene for the last couple of years now, thanks to American Apparel, I never thought much about them. To me, they were just another gym requirement but after seeing Anabu with hers, I decided to reconsider. For more of Anabu's style inspiration on justbuit.blogspot.com.
Shop the look// Black Nylon Gym Bag, American Apparel $17(left), Maroon Mini Duffel, Etsy $10(right)