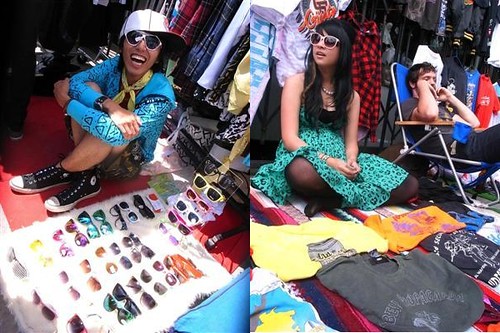 Uncle Curt(of Flossy D) is back in town and he's having a garage sale this Saturday, August 16th, to get rid of a bunch of junk he's accumulated.
From what I hear, him and his roommates will be selling:
brand new clothes, shoes, hats, and bags (never been worn, along with some slightly worn)
Computers (Mac and PC) with a bunch of parts
a hand full of bikes and parts, BMX, Vintage, Road
A few stand up arcade games (Double Dragon 1, and NES home Arcade)
A bunch of musical equipment, Midi Keyboards, Drum Machines, Mixing Boards, Sound Cards
A few cheap couches and coffee tables
Desks
Free TV's And Stands
…and lots of stuff for a dollar or less!!!
So come, hang out and bbq with Flosstradamus. I'll be there for awhile, rummaging through the briefcase collection Curt's been promising me and probably buying a bunch of crap I don't need. Come early to get in on the good shit!
Flosstradamus Yard Sale | 12pm-6pm | 2447 W. Cuyler Ave.