DIY: New Hipster Scarf Rolling Technique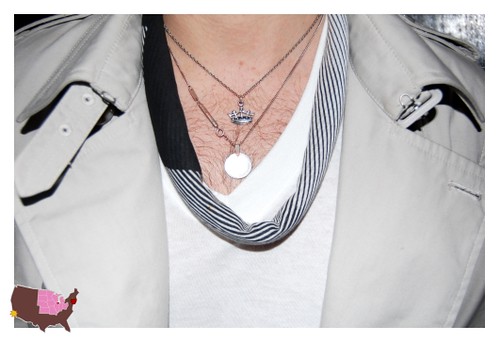 I don't know about you, but I'm so sick of that neckerchief trend that people are stillll trying to pull off.
OK, fine, I won't lie, I still do it at least once a week, BUT that's only because it's been my thing since before it was a thing and I have like 300.
So, when I saw the boy below with the sort of rolled up scarf necklace, I instantly had to go over and see it for myself, he told me he took the idea from the runway. Now, I'm stealing it from him, and sharing it with you! I figured all you scarf-wearing-hipsters and [scarf] aficionados might appreciate it.
What do you think? New trend??? I hope so!