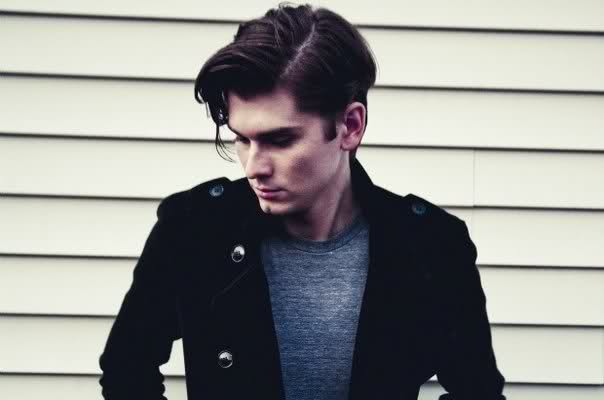 Wearing white pants in the middle of winter is risky, let alone in the middle of a blizzard but somehow, he pulls them off. The whole outfit is reminiscent of Pete Doherty, pre-heroin addiction…faux-bury scarf, holes, and all.
Even without the heroin, this outfit is totally chic.

UPDATE:
I just read all of the comments on this photo.
I met the boy below, William, at Flash Taco through a friend and I had no clue that he was in The Academy Is…, I just thought he was a cute boy in white pants…oops.
Sorry!
Note to TAI Fans: He was very nice!