BETCHES LOVE: NYFW FALL TRENDS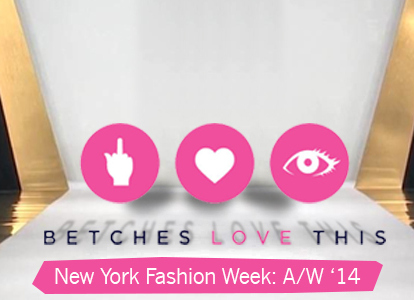 We're three-quarters of the way done with fashion week season. So far, we've spotted street style at New York Fashion Week, threw a crazy bash in London for LFW, and, as we speak, have our eyes glued to Style.com for all the new collections in Milan. If you're anything like us, you're already plotting your moves for next fall. Of course, we can't wait for spring and summer but September through November are our favorite months to put outfits together. Hello, boots, scarves, and chunky knit sweaters! You know exactly what we mean.
After scanning the runways of some of our favorite designers for NYFW fall trends, we started to notice a handful of trends that, um, we weren't so sure we'd be embracing…even six months from now. We asked our friends at Betches Love This– the snarky internet-BFFs that tell it like it is on everything from bros to celeb style – for their take on sleeveless coats, menswear-insipred footwear, bright red, and more. Because, if anyone will tell us the truth, they will!
Sleeveless Coats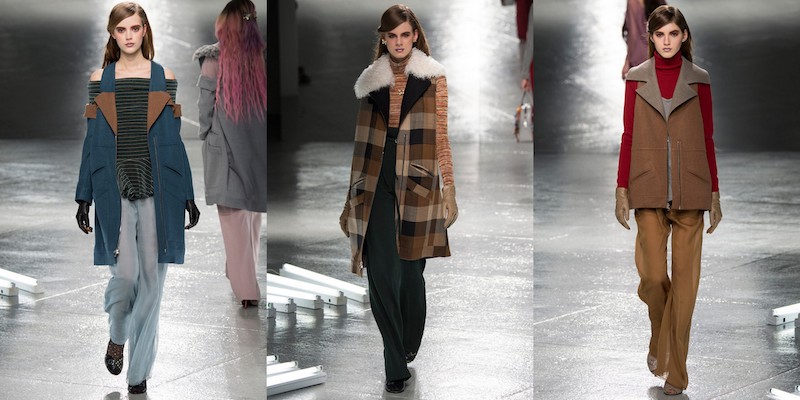 style.com
Featured Designer
Rodarte
Betches say…
Sleeveless coats – also known as a vest.
Menswear Shoes
Featured Designer
Zimmerman
Betches say…
"Don't eh'stomp your last season high heeled Loubs at me honay." But really, I don't know any straight man who would ever wear a bow on his shoe, so this isn't menswear. This is a pointy leather shoe with a chunky kitten heel. And if you ever wore these out, no man would ever hit on you no matter how hot you were, because he'd think – nay- know you were a lesbian.
Red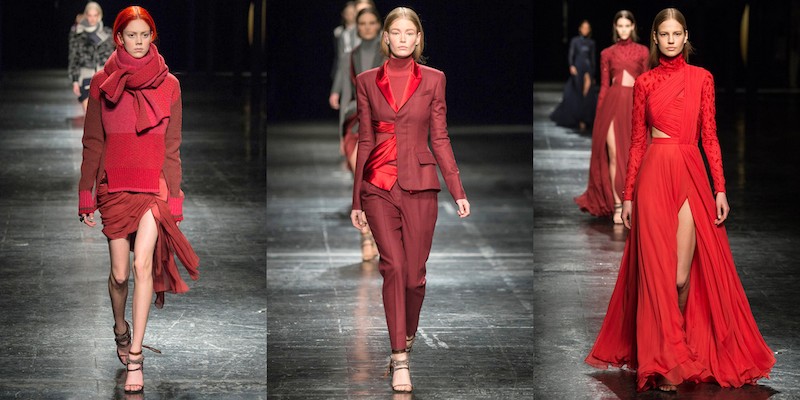 style.com
Featured Designer
Prabal Garung
Betches say…
Omg. RED. I would have never thought to wear red if someone, especially the man who designs dresses like Zoe Saldana's for the Golden Globes, had come up with the idea! His inspo must've definitely been Game of the Thrones Red Wedding. Anyway, Redddddd!! Taylor Swift must be pleased with herself.
Bermuda Shorts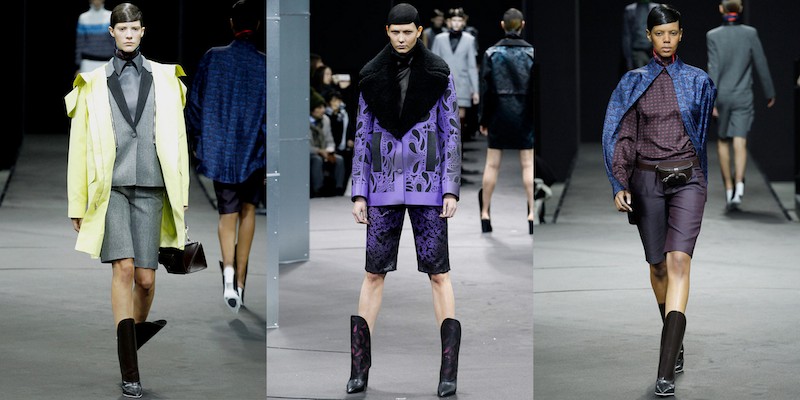 style.com
Featured Designer
Alexander Wang
Betches say…
How can we expect to look good in a bermuda short if this hasn't-been-fed-since-'Nam model doesn't look hot in it? In my opinion, Menswear can look really chic on women when it's fitted properly, this just looks like this girl accidentally (read: was hungover) slipped on a pair of some bro's shiny shorts and walked down the catwalk on her way to Starbucks.
Pointy Nude Nails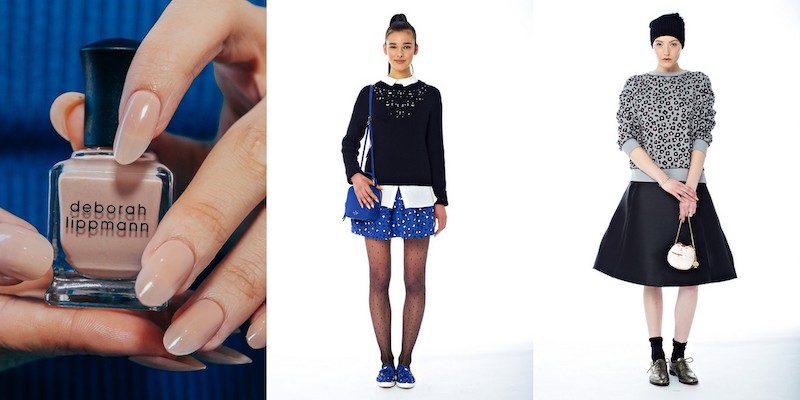 Featured Designer
Kate Spade
Betches say…
Love it. Totally screams a classier version of Rihanna because unlike Rihanna, if we were to look under the nails, we wouldn't find a gram of keef. What I love even more about it is Kate's attention to detail. Obviously if you're showing off a Nude Mani you have to get a white model with the exact skin tone to match! Whoever said models were people were seriously disturbed.