Meet Angela Wisniewski, Writer + Stylist + Social Media Maven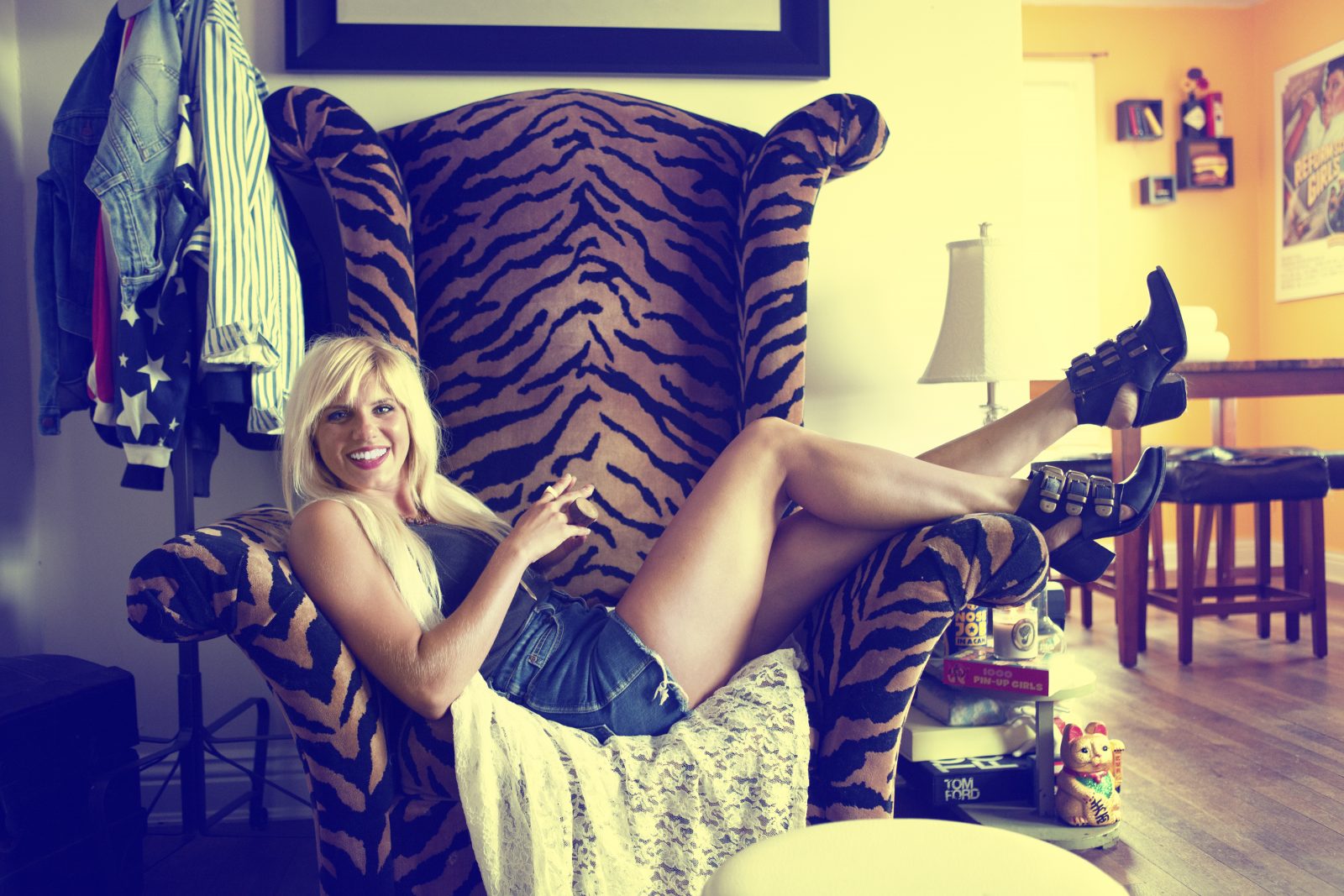 Detroit native Angela Wisniewski studied PR and journalism in college, parlaying her degree to a job in local media at a tv network and running an alt-weekly, amongst others. Like a true Millennial, she found a way to merge that experience with her passions to start an entrepreneurial endeavor, Hey Angela. In that business she styles, creates social media content, and consults.
Aside from being a total digital fashionista bawss lady she has damn good taste in music. Read ahead to find out why Angela Wisniewski is our midwest muse.
THE DEETS
Sign: SAGITTARIUS
Occupation: Writer/Stylist/Social Media Maven
Hometown: DETROIT
Current city/neighborhood: DETROIT
If I didn't live in the Midwest, I'd live in… Paradise City
My BFF is… Scraps
Style icon: I have so many! Perhaps a Peg Bundy/ Kate Moss hybrid.
Dream date: Tupac.
Summer wardrobe essential? High(er) waisted jean shorts. My favorite are an old pair of Calvin Klein jeans from Lost & Found Vintage that I cut. Also, my Dr. Marten's "Darcie" Diva boots for all seasons.
Beauty product I can't live without….EVER: NARS lip crayon in "Damned." It's perfect.
When I get my nails did, I go to… Saigon Spa. It's right by my apartment, the girls are great. It's quiet and peaceful and you can get a manicure & pedicure for $35!
Favorite Food: Pierogi from Srodek's in Hamtramck.
Drank of Choice: In general, whiskey and bourbon. Looking at my shelf in my kitchen I've got Woodford Reserve, Bushmills, Arbeg 10-year and Sangster's Banana Rum Cream I got in Jamaica.
I'm so scared of…

 Gosh, I don't know, what am I afraid of? Maybe the effects of reality TV have on people.
If I could go back in time to another decade it would be… Fuck all that noise! Just live in the now, ya know?
What's on your playlist?
Natural Child "Paradise Heights"
Habibi "Sweetest Talk"
Pixies "Hey"
Passalacqua "Sunset City"
Can "Vitamin C"
Lee Field & Expressions "You're The Kind of Girl"
Quelle Chris feat. Danny Brown "Shotgun"
Onra feat. T3 "The One"
The Whatnauts "Message From A Black Man"
Sexual Harassment "If I Gave You A Party"