What Does This T-Shirt Say About Chicago?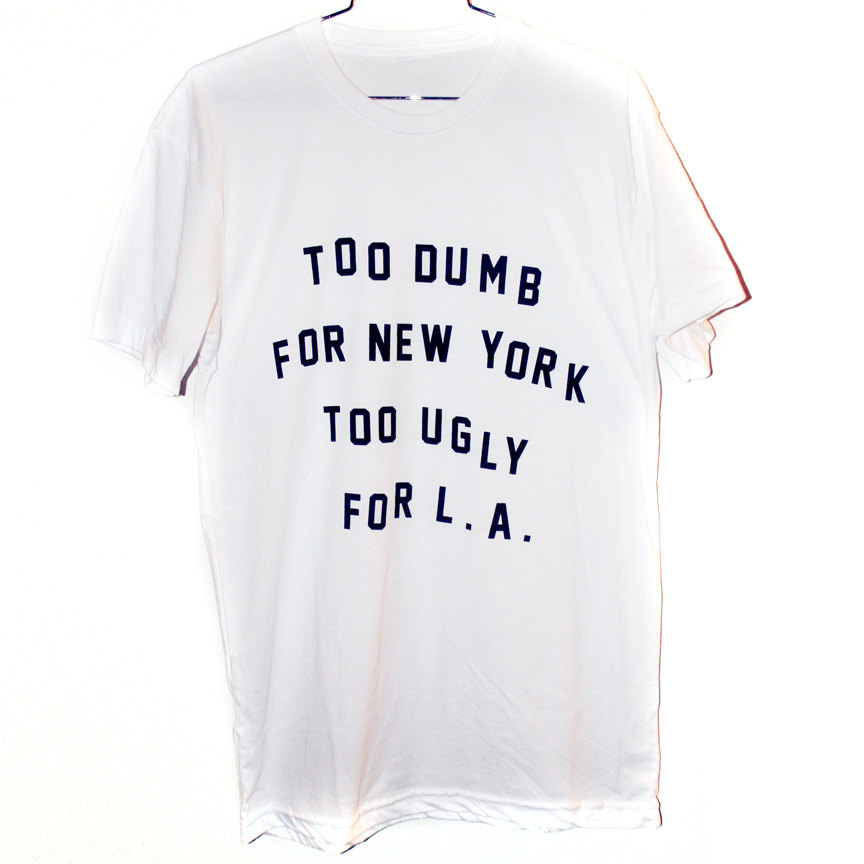 While perusing the cute kitty-cat t's in the Burger and Friends Etsy shop, we stumbled upon this one. "Too Dumb for New York. Too Ugly for L.A." Maybe I'm late in this slogan/shirt but, it made me think, "What does this shirt say about Chicago?"
As cool Chicagoans, do you feel dumb when you're in NYC? Not cute enough when you're in L.A.? Do YOU feel like we're just…mediocre, in-the-middle, flyover state people?
Ponder that serious question and, seriously, make sure you look at the cat t's. Our fave, "CATITUDE"(obvi).