BOOTIE CALL: RACHEL COMEY "BAXTER"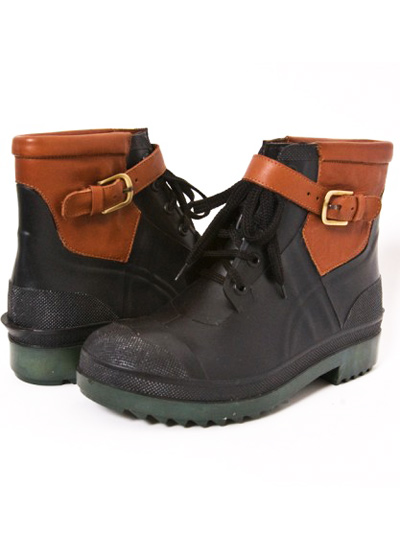 You can save your high-heeled Hunter boots (I just can't) and give me, instead, Rachel Comey's Baxter boot. When paired with cozy, chunky socks these chic flat waterproof lace-ups with will be my go-to bootie this winter whether I'm donning a little dress and stockings, jeans or my staple American Apparel winter leggings. I'm loving the tri-color scheme and tan leather strap detail. Bring on the Midwestern snow and slush!
Read more from this author at heyangela.com.