SNEAK PEEK: Get Craft-y with Winter Kate at Sofia's Holiday 2011 Trunk Show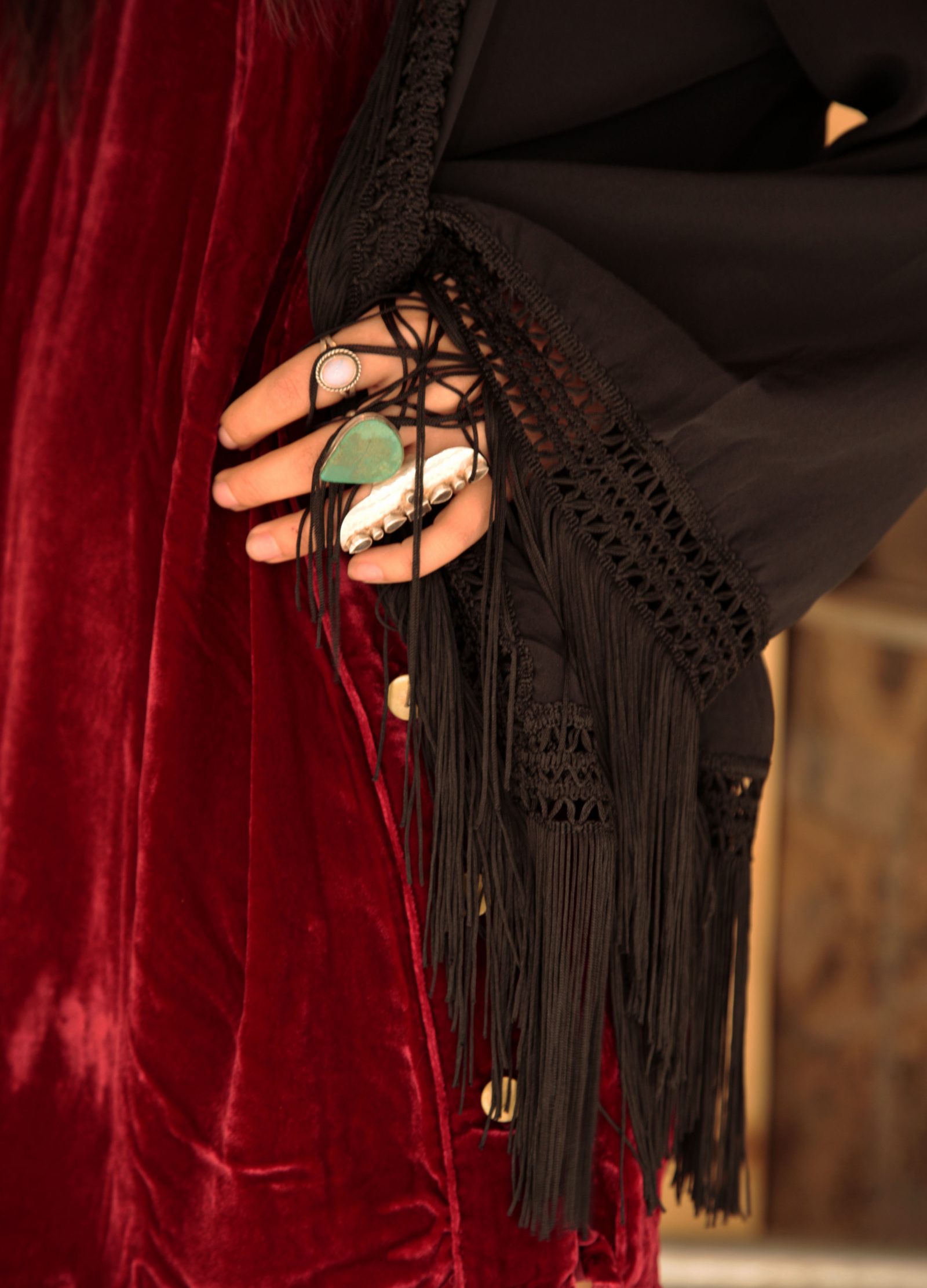 We can't decide if it was the 4-day Halloween extravaganza we just took part in or our undying love of the 90s but we're mega-obsessed with dressing a little witchy lately. Think rich velvet, billowy cloaks, and mystical prints.
Here to satisfy our Craft-craving is the newest from Nicole Richie's Winter Kate line, which debuts in Chicago this Saturday at Sofia's Park LA Holiday 2011 Trunk Show. Lucky for you, we have an exclusive sneak peek at some pieces you'll be covening  coveting from the collection.
Also on display that day are brand new items from Kova&T and gorge Ember Skye fringe bags. Prepare to find yourself a few enchanting dresses to ease you through December's hectic social schedule like, what else, magic.
The Park LA Holiday 2011 Trunk Show
Saturday, November 5th. from 11am – 7pm
Sofia | http://www.sofialivelovely.com
72 East Oak Street
Chicago, IL 60611
Neighborhood: Gold Coast
Photography by Maggie Arthur.