Beauty Mark: Mineral Makeup in Mid-Winter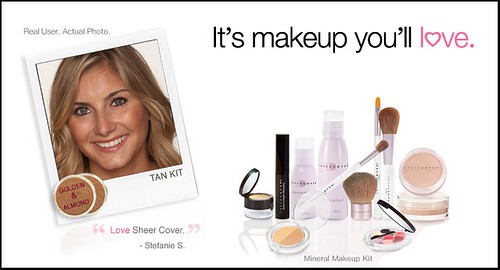 The cool thing about winter is the great hair days. The crappy thing is how itchy and dry your skin can feel. Instead of piling on the makeup to look fresh, try going the opposite route with something light and even like mineralfoundation.
If you're not on the mineralmakeup train yet, I suggest you get on board. This all-naturalmakeup is made without any dyes, talcs, or perfumes and works as a natural sunscreen withSPF 15. Sheer Cover is a great brand to help you make the switch. It comes in several shades that you can blend to match yourskin tone. The line is completed with a mineralconcealer which is strong enough to hide blemishes or late nights out.
Visit www.sheercover.com to buy makeup directly from the site!