CITY GUIDE | Cincinnati, OH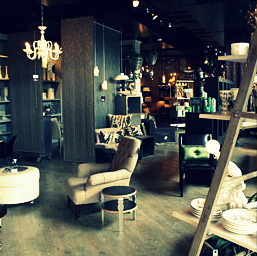 Cincinnati- the Queen City- fabulous in it's midwestern, big- small city way. Divided by West and East Sides- staying centrally located is your best bet. Looking for "hipster" hang spots?…Head to the Northside.
EAT – DRINK – SHOP – VINTAGE – HIDDEN GEMS
EAT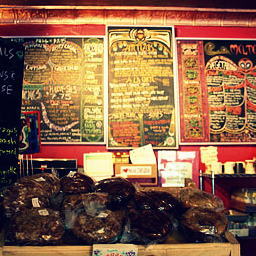 Melt
4165 Hamilton Avenue (Northside)
Melt Eclectic Deli is not your average sub shop. Unlike the others, these sandwich artists pride themselves on serving up a menu that caters to everyone's needs. We're talking to you – vegans,vegetarians, and g-frees! They still have meaty-options like the Yeehaw BBQ Chicken, though, but any local green goddess will tell you the Philly Cheese Steak, made with their homemade seitan, is where it's at. The best time to stop by this Northside locale is in the summer when they open their patio and the people-watching is at its peak.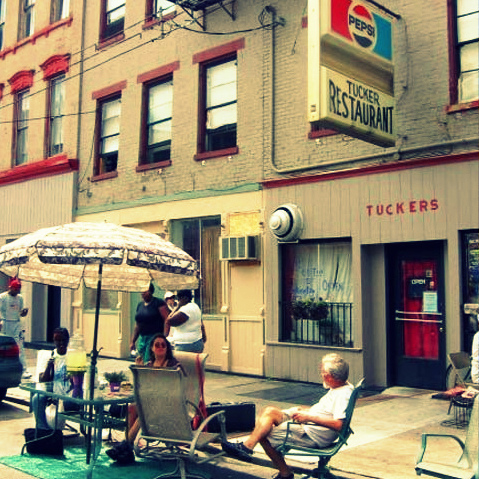 Tuckers Restaurant
1637 Vine St. (Over the Rhine)
Best Breakfast in town and a wait staff nicer than Mother Teresa. What more can you ask for? The only challenge at Tuckers, a Cincy staple for over 70 years, is trying to spend more than $10.00. The weekend specials on a Saturday and Sunday are superb(aka the perfect hangover cure) but, beware, there isn't much seating, so you could be waiting a little while to eat. But, we think it's worth it.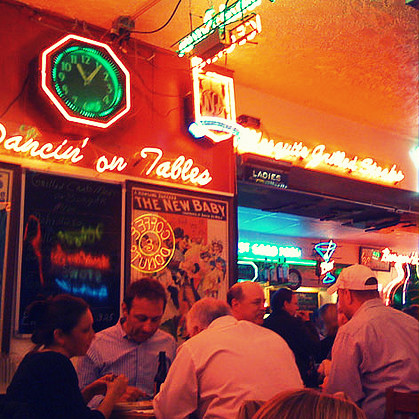 Terry's Turf Club
4618 Eastern Avenue (East End)
Selected as Ohio's best when it came to "the most exciting, interesting, wacky, or otherwise fabulous burger in every state†AND Food Networks list of Ultimate burgers, Terry's Turf Club attracts the cities foodies and hip alike. Come armed with a BIG apetite and, maybe, a pair of sunglasses because the neon signs that line this spot are bright!
DRINK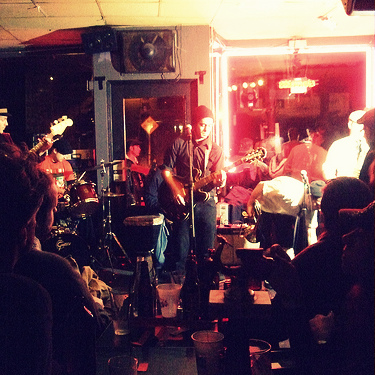 The Comet
4579 Hamilton Avenue (Northside)
The Comet is unlike any place in Cincinnati. Our first tip off was when we visited their website, where they feature the current albums in the jukebox. Um, Black Keys? Yes, please. The proof is in the pudding. Cheap beers, live music, and a photobooth. Check, check, check. Oh, and did I mention the late-night Mexican menu with $5 burritos…the size of a small child. Yea, make this your first stop.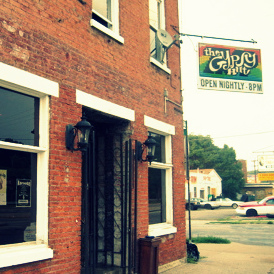 Mayday
4231 Spring Grove Avenue (Northside)
Quickly becoming Cinci's best and most sought out music venue, Mayday is the best place for cheap whiskey, good music and that gritty ambience we all love. Great outdoor beer garden and a fine selection of draft beers. After knocking back a few, don't hesitate to try one of their gourmet hot dogs. The Hellaweiner(Jalapeno pepperjack mettwurst, habanero salsa, shredded cheese, sour cream) has our name ALLLL over it.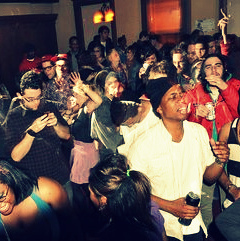 Grammer's
1440 Walnut St. (Over the Rhine)
Grammer's migh be a historical landmark to the naked eye but behind its ornate bar, tiled floors, and cut glass front windows lies one of Cincinnati's coolest nightspots. It's like a tale of two cities – on the ground floor, you can relax, enjoy a beer, and play a board game. Head upstairs and transport to a wild, vodka-fueled dance floor. Either way, you're bound to have a good time.
VINTAGE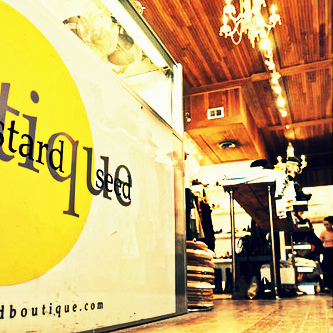 The Mustard Seed Boutique
311 Ludlow Avenue (Clifton)
Name-drop vintage shop, The Mustard Seed, in Cincinnati and you'll find your kin. Frequented by the city's fashion-elite, you'll feel right at home amongst the selection of vintage(and new) clothing and accessories housed in the creative Clifton 'hood. Prices start at $15 and go up to a cool $400, which is a steal…especially for used Chanel!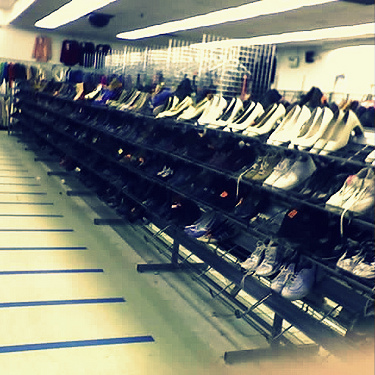 Village Discount
9529 Pippin Rd. (Colerain)
If you've got an eye for quality vintage clothing and aren't afraid to scour, you won't regret stopping in Village Discount. The $2 pair of pumps and huge selection of records(priced at fifty cents a piece) will attest to that. While there are several locations around the city, our top shop pick is the Pippin Rd. location where you can have a shopping spree of an afternoon for under $40.00.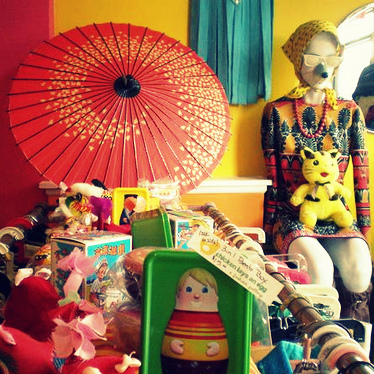 Chicken Lays an Egg
3107 Colerain Avenue (Camp Washington)
Chicken Lays An Egg is where you stop for vintage that is less modern, more kitsch, and all FUN! Among the regular clothing, you'll find the city's best selection of retro artwork, housewares, and toys. The hand-tied flower bouquets you can purchase for $10 are icing on the zany cake. Hey, even if you don't need vintage, a stop-in is sure to brighten your day!
SHOP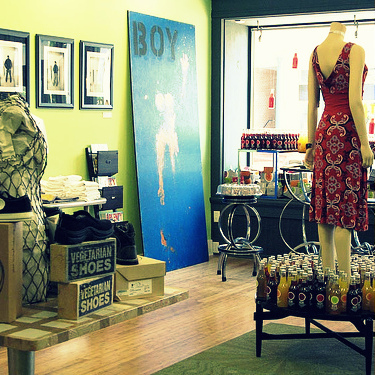 Park+Vine
1109 Vine St (Over the Rhine)
Park + Vine is Cincinnati's go-to green general store, offering a variety of eco-friendly goodies like: reusable bottles, market bags and natural baby supplies. Plus, an ever-growing selection of food items. Be sure to check their calendar for fun upcoming events.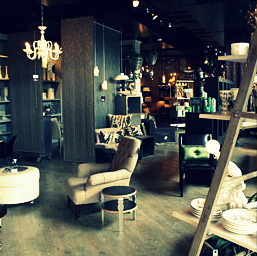 High Street
1401 Reading Rd. (Downtown)
From furniture to jewelry to books to perfume, this is your one stop shop of the most fantastic, design-oriented products the city has to offer.While browsing the store try not to loose your cool-as it is that tempting. 8,000 sq. feet of pure artistic bliss is sure to leave you feeling inspired and centered. Many of the pieces you will find in the store are designed by the High Street design team, which gives the store its own unique style and personality.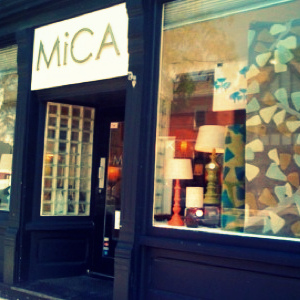 MICA
2039 Madison Rd. (O'bryonville) & 1201 Vine St. (Over the Rhine)
Located in Cincinnati's historic O'bryonville neighborhood, MICA contemporary crafts is a fine craft gallery, design shop and gift store all in one. MICA's mission is to support local artists and designers, make this store unique to the city. Whether you are looking for a great decorative piece for your loft or a gift for a friend, MICA is sure to have something for all tastes and contemporary styles.
HIDDEN GEMS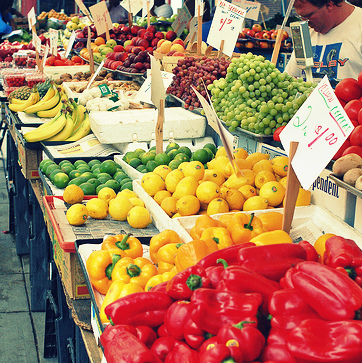 Findlay Market
1801 Race St. (Over the Rhine)
Famers market? You aint seen nothin' yet! Findlay Market, located in Cincinnati's Over-the-Rhine neighborhood, you wont find a better selection of fresh foods. Not only can you purchase your next few weeks produce here, you can experience some of the worlds most culturally diverse art and music while doing so. A great way to spend your Saturday or Sunday.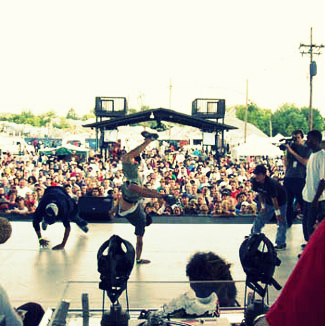 Scribble Jam
4343 Kellog Avenue (East End)
Scribble Jam is a 3-day competition showcasing the nations best free stylists', beat boxers, break dancers, DJ's and graffiti artists. Past performers include: freestyle rapper, Rhymefest, DJ Scratch Bastid, B boy, Motion Disorderz, and beatboxer, A Train. This event attracts both hipster AND hard-edged urbanites, making for an occasion unlike anything else in the Midwest.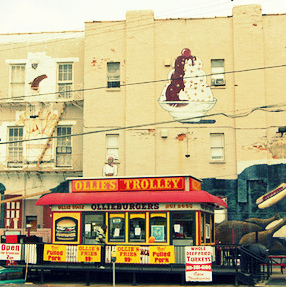 Ollie's Trolley
1601 W. Central Avenue (West End/Over the Rhine)
You can't leave Cincinnati without eating the world's best burger in an old trolley car. Sounds weird, we know but 50 years in business ain't lying. We're talking about Ollie's Trolley. Best known best for their traditional Soul Food dishes but also happens to make the Ollie Burger which is out of this world. After your meat-tooth is satisfied, stick around and get to know the neighborhood, West End, it's pretty rad, too.