Vogue Ads Down, Hemlines To Follow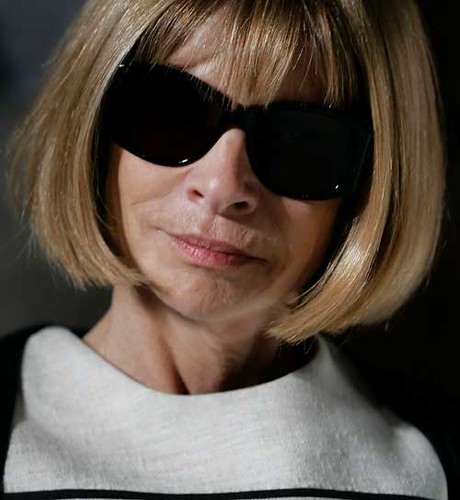 According to WWD, Vogue's ad pages for their ginormous September issue is 50 fewer than last year's, not much considering last year's had a whopping 725 pages. But it just goes to show companies don't want to invest when they know people aren't ready to spend. Luxury goods are OVER. Keep shopping at any discount outlet you can get your hands on because we're all in trouble.
Sorry to be a downer but this Vogue incident is just a warning of things to come. Next thing you know, hemlines are going to drop and we're all going to look Amish. I'm not prepared for that lifestyle, I like my legs too much.