Eat It: Enchiladas in Under 30 Minutes to Go with Your Sunday Shows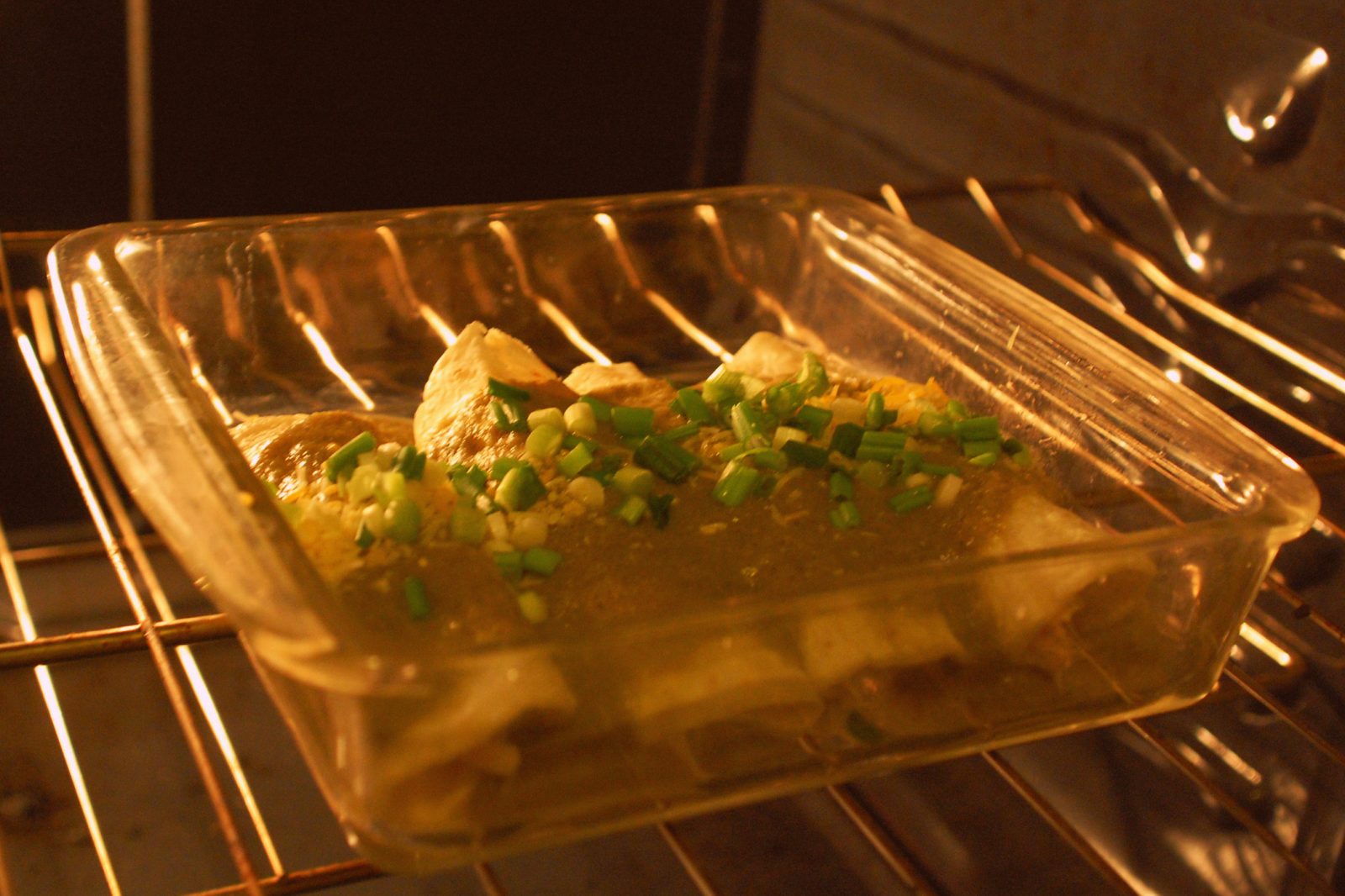 On Sunday nights my fridge is usually barren from the week before so I rely on take-out. If I have a few ingredients left over(and the energy), I don't mind attempting a spontaneous recipe. Honestly, they usually don't always work out and GrubHub it is.
This time was different.
Inspired by the remaining cheese from a New Year's dip recipe and a packet of enchilada sauce I impulse bought on my last grocery trip, I tried my hand at Green Chile Chicken Enchiladas. And, finally, an experiment that was more trial than error.

The presentation was not beautiful BUT they were in-sanely delicious AND they were done in under 30 minutes. Oh, and most importantly, I didn't have to pay a delivery fee. A perfect accompaniment to Pan Am and a glass of Pinot Noir.
***
Green Chile Chicken Enchiladas
INGREDIENTS
1 tablespoon olive oil
1 small chicken breast, boiled and shredded
1/2 cup shredded Mexican blend cheese
1 green onion, chopped
4 corn tortillas
1 pouch Frontera Green Enchilada Sauce
DIRECTIONS
1. Heat oven to 400º.
2. Boil chicken.
3. Heat oil in a large nonstick skillet over low-medium heat. Add tortilla, one at a time until soft. Place warm tortillas aside on a plate.
4. Shred boiled chicken.
5. Working quickly so the tortillas stay hot and pliable, place tortilla, one at a time, in baking dish. Fill with a small handful of cheese and about 10 chicken shreds. Roll and place seam-side down. Once all four are complete, open sauce pouche at one corner and pour over tortillas so they are completely covered with sauce. Sprinkle with remaining shredded cheese and green onion.
6. Bake until the enchiladas are hot through and the cheese is golden, about 15 minutes.
7. Serve immediately.