Trendspotting: GIRLfriend Jeans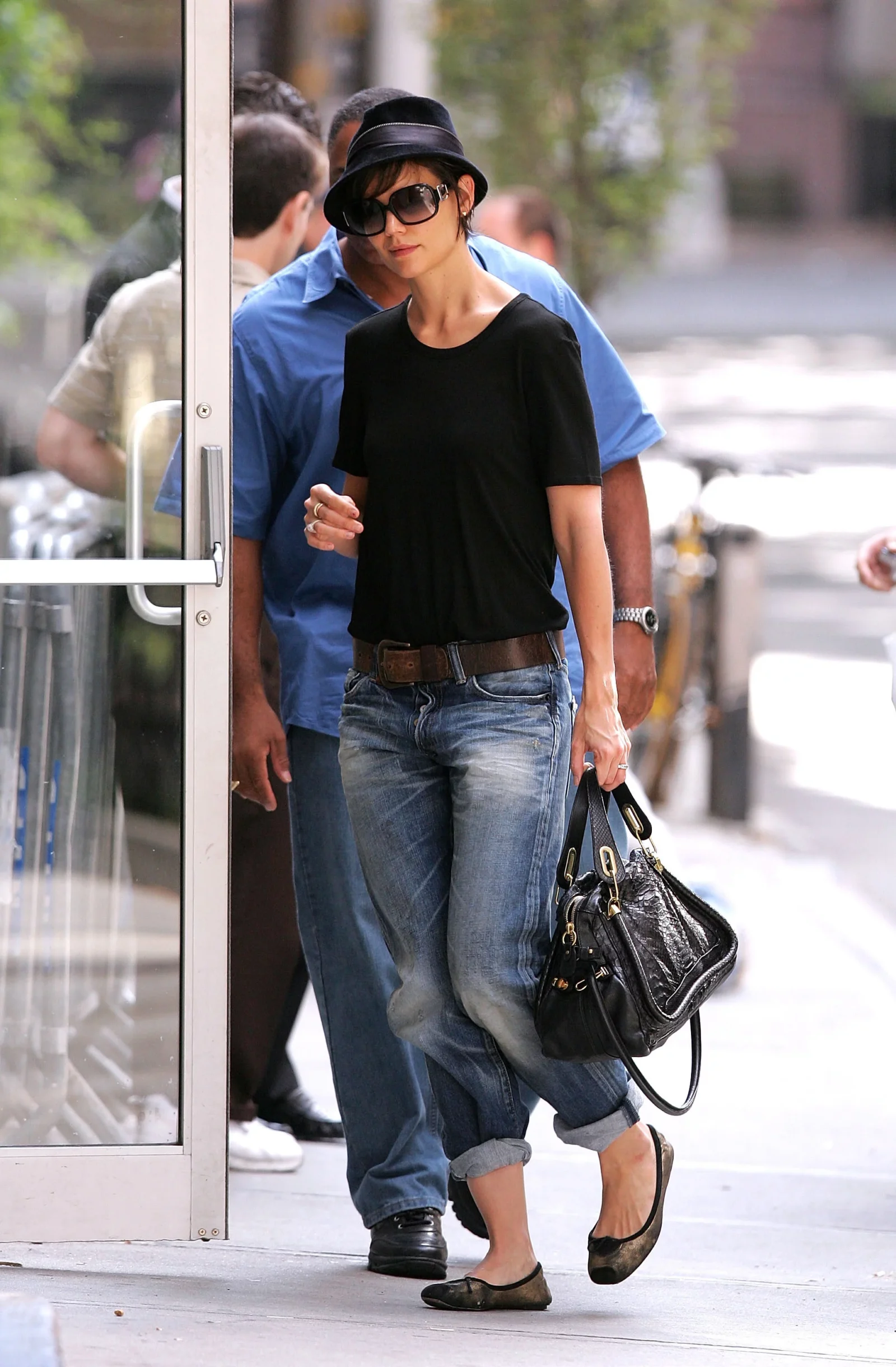 Taking a cue from Hollywood hipsters Katie Holmes, Rachel Bilson, and Amanda Peet, girls around the world have jumped on the baggy pant bandwagon. Boyfriend jeans (or trousers) are super cute rolled up with a tucked in tank top.
We took a poll asking "Will You EVER try the 'boyfriend jean'?" and the community was split with a few more leaning toward the yes side.
43.48% said "HELL NO! MY BF CAN'T DRESS AND I'M SURE AS HELL NOT GONNA TRY AND DRESS LIKE HIM."
56.52% said "YES! I LOVE COMFORT AND MY BF IS A CUTIE, I'D LOVE TO ADD A LITTLE MASCULINITY TO MY OUTFITS."
Check out these street style looks below from Copenhagen Street Style and The Facehunter to inspire your next outfit.