Save the Chicago Music Scene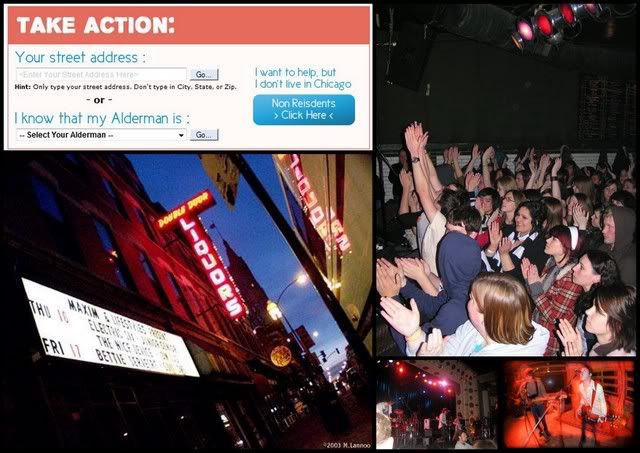 The City of Chicago is trying to destroy the underground music scene bymaking it illegal to have a venue without $300,000 in liabilityinsurance and costing $10,000 fines for each infraction!
Help stop this from going into action by visiting
4themusic.org
, a website that will automatically send out your appeal out to local officials, aldermen, and the mayor. All you have to do is type in your address.