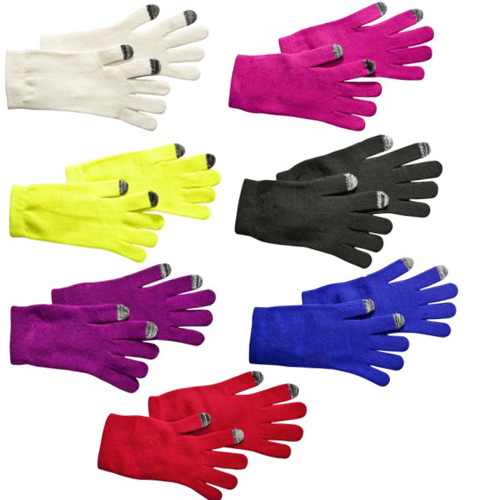 I picked up a pair of fluorescent yellow (subtle, I know) touchscreen-friendly gloves at Target last week and haven't taken them off since. Why? Because it's super cold in Detroit AND I can still text, Tweet, send photos to Instagram & post obnoxious status updates on Facebook while wearing them!
The acrylic gloves are available in a variety of colors for $9.99 per pair. Available in Target stores.
See you later, fingerless gloves. You just don't do it for me anymore.
Read more by this author at HeyAngela.com