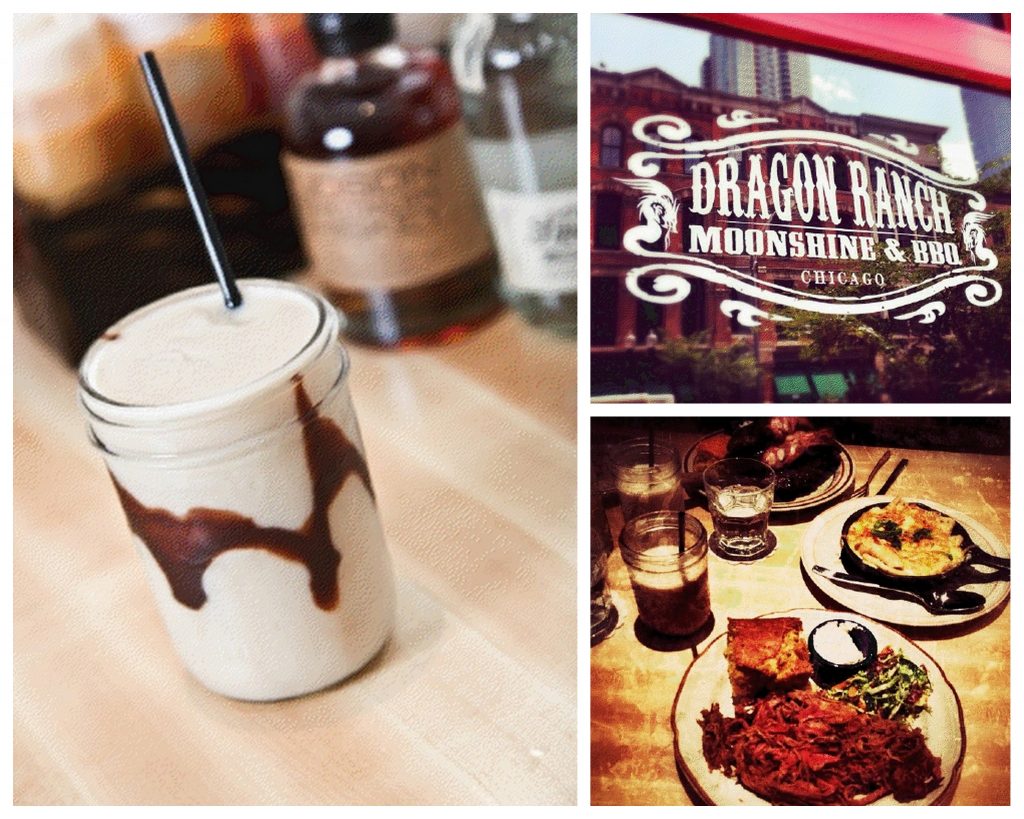 Asian fusion meets back home country cookin' with Dragon Ranch, the new-ish addition to the Rockit Ranch family. Though the two months young conceptual eatery is the breeding ground for an abundance of oddly enticing dishes (crispy pig
ears, cornbread with bourbon honey butter or roasted sweet potato hash, anyone?), it's really the drink menu that has our utmost attention.
Not for the faint of heart (READ: light weights), Dragon Ranch offers specialty moonshine, a base to the majority of the cocktails on the menu, and the main ingredient in the Bushwacker, one pseudo- milkshake that would put even Kelis' to shame. If you're not into chocolate alcoholic pina coladas (or getting caught in the rain…), then the Moonshine Sling (moonshine, egg whites, ginger beer, pineapple, lime, cherry bitters and domain de canton) is another one of our picks.
With antique-y, mismatched plates and cutlery, community dining tables, and Eastern art in wooden frames, décor compliments ambiance in this fantastically perfect dining experience. With Fall coming up, we think this is a place you'll want to spend a lot of your inside time.
Oh, and if you sign up for the e-mail newsletter, you can get a $10 gift card! Don't mind if we do.
Dragon Ranch Moonshine and BBQ | 441 N Clark St  Chicago, IL 60654