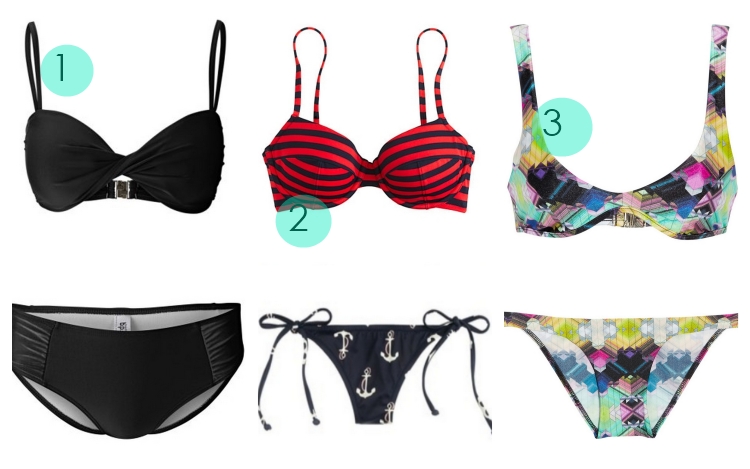 Chicago was just named the #4 most miserable city in the US by Forbes. YIKES! It's really not so bad. Though, the six inches of snow outside of our window and the gray sky has us doubting this fair city today.
Since we like to keep it positive and look to the brighter days the only thing to do is shop online for the bikini we'll be wearing next month in Miami on "spring break". Woot Woot!!
…We should probably focus on looking for a pair of winter gloves since we haven't gotten a pair yet. But I said we were positive not practical.
If you're yearning for a day on the beach right about now, here are three swimwear looks  from low to high that we are loving right now.
1. UK Swimwear Bandeau bikini top + Wide bikini bottoms, $35
2. J. Crew Stripe Underwire Top + Candy Anchor String Hipster, $98
3. Zimmermann Vase printed triangle bikini, $210